Things You'll Need
2 buckets

¼- to ½-cup trisodium phosphate

2 sponges

Hot water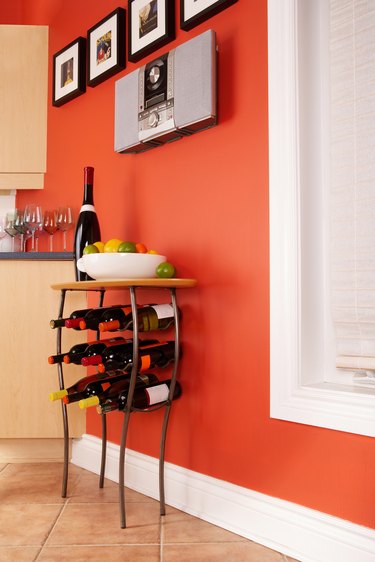 Trisodium phosphate is a powerful cleaner and degreaser. It's ideal for cleaning dirt, fingerprints and grease from walls. If you plan to paint your walls, trisodium phosphate is a good choice for thoroughly cleaning the walls so the fresh paint sticks properly. Mixing and using trisodium phosphate properly for washing walls will help to ensure they get clean.
Step 1
Fill a bucket with 1 gallon of hot water, and then add ¼-cup trisodium phosphate. If the walls are especially greasy or dirty, use ½-cup trisodium phosphate. Fill a separate clean bucket with plain hot water.
Step 2
Dip a sponge into the cleaning solution. Wring it out well so it's just damp.
Step 3
Scrub the solution onto the walls, starting at the bottom and working your way up. Let the trisodium phosphate solution sit on the walls for about two minutes, and then scrub again. Work in sections of approximately three square feet while washing the walls to avoid letting the solution dry onto the surface.
Step 4
Rinse each section after cleaning with a clean sponge and the bucket of plain hot water. Let the walls air dry completely. It typically takes less than an hour for the walls to dry.
Tip
Lay a drop cloth on the floor to protect it from the cleaning solution.
Warning
Wear safety goggles, rubber gloves and a long-sleeved shirt when cleaning with trisodium phosphate. Avoid getting the product on your bare skin or in your eyes. If it does come into contact with your skin, wash the area well with soap and water. If it comes in contact with your eyes, flush them with water for at least 15 minutes and get prompt medical attention.