Things You'll Need
Wire brush

Cloth

Filler gauge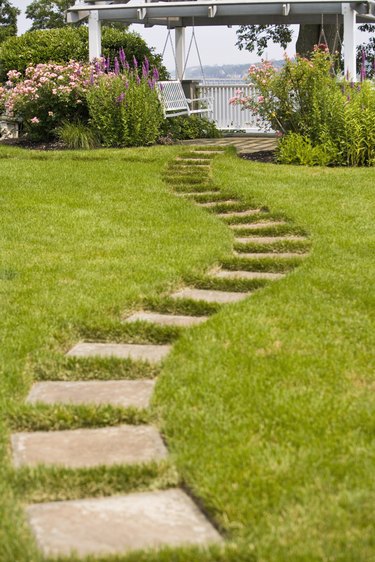 The Cub Cadet series of riding lawn mowers are manufactured by MTD, the same company behind the Yard Man, Yard Machine, Troy-Bilt and Husky brand names. Cub Cadet consumer mowers have transitioned to Briggs & Stratton engine assemblies with attached PTO (power takeoff) clutch shafts that control the operation of your riding mower's blades. Problems with the PTO can cause your blades to either not engage or to fail to properly disengage when you are finished with your cutting job.
Step 1
Park your Cub Cadet lawn mower and cut the engine.
Step 2
Open the Cub Cadet lawn mower's engine cover and remove the ignition wire from the spark plug on the side of the engine assembly.
Step 3
Find the small bell housing on the underside of the Cub Cadet's Briggs & Stratton engine. This housing is for the PTO clutch. Clean the PTO clutch with a wire brush in order to get rid of any debris, then wipe the clutch with a cloth.
Step 4
Find the three long, rectangular slots on the Cub Cadet lawn mower's PTO. These adjustment slots must be measured by a filler gauge. Insert the filler gauge into the first slot and feel for the rotor and armature face. These should be tight up against the inserted filler gauge. There should not be room to wiggle the gauge or measure any gap in the adjustment slot.
Step 5
Take a socket wrench and tighten the bolt on the first adjustment slot if the filler gauge detected there was too much room within the slot. Continue tightening the slot until the rotor and armature can be felt pressing against the gauge.
Step 6
Measure each of the other two adjustment slots on the Cub Cadet lawn mower and tighten their bolts as necessary with your socket wrench.
Step 7
Insert the ignition wire back into the spark plug and set the engine's hood back into place.