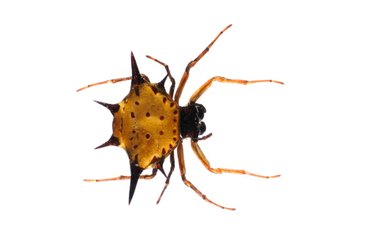 Even if fear is not a factor, most people prefer spiders stay outdoors. If you are looking to avoid noxious chemicals, lavender is a safe and effective alternative for getting rid of spiders. The pungent scent repels spiders and insects, yet is calming and pleasing to humans. Lavender effectively rids an area of spiders, mites, lice, bedbugs and fleas.
Chase Spiders From Bags and Boots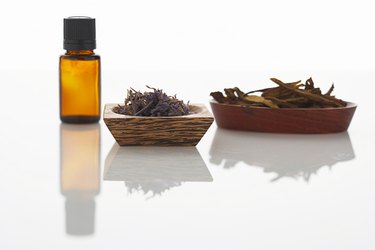 The pungent scent of lavender essential oil is effective at keeping spiders out of closets, sleeping bags and boots. Sprinkle 5 to 8 drops of lavender oil on a cotton ball. Tuck scented cotton balls inside of suitcases, gym bags, boots and sleeping bags. Spiders lurk in undisturbed, dark places. Discourage them from taking up residence by replacing the oil every three months.
Spiders Dislike the Scent of Lavender
Sprinkle a few drops of lavender essential oil on a cotton ball and place it in the vacuum cleaner collection bag or container. The scent is dispersed while vacuuming, scenting the air with a light fragrance of lavender and repelling spiders and insects.
Lavender and Baking Soda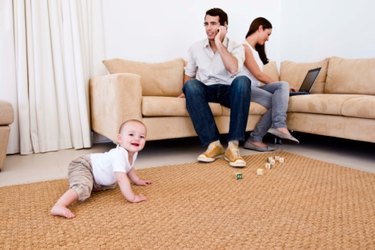 Add 20 to 30 drops of lavender essential oil to a box of baking soda. Stir or shake to mix. Place the soda mixture in a bowl or shaker, and sprinkle on carpets and upholstered furniture. The soda absorbs dirt, oil, pet odors and food stains. The lavender scent freshens the air and rids carpets and sofas of spiders, fleas and bedbugs. Allow the mixture to remain on carpets and furniture for 20 minutes, then vacuum to remove all soda residue.
Add the Scent of Lavender to Household Air
Add 20 drops of lavender to an air vaporizer to dispense the lavender scent throughout the home. Open closets and cupboards to allow the scent to permeate all interior spaces. Do this every two weeks to repel spiders and flies. Alternatively, add lavender oil to water in a spray bottle. Mist baseboards and shelves to rid the area of spiders. Hang sachets or sprigs of lavender from attic or basement rafters to rid the area of spider infestations and musty odors.
---
A passionate writer for more than 30 years, Marlene Affeld writes of her love of all things natural. Affeld's passion for the environment inspires her to write informative articles to assist others in living a green lifestyle. She writes for a prominent website as a nature travel writer and contributes articles to other online outlets covering wildlife, travel destinations and the beauty of nature.