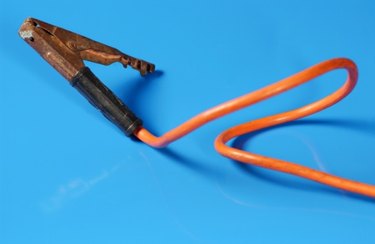 Polarizing your 12-volt generator is necessary for your generator to work in conjunction with the regulator. A generator, unlike an alternator, can run off both positive and negative current. A regulator always runs off positive current. As a result, if the generator is not polarized to a positive charge and positive current is sent into the terminals, the generator can be damaged as well as the other motors and switches on the same current. Fortunately, polarizing a generator is very simple.
Step 1
Remove the fan belt from the vehicle or machine the generator starts. You may be able to peel it off by hand, if not, loosen the sway bar arm with a socket set.
Step 2
Attach the jumper wire to the armature terminal on the generator. This terminal will be labeled with an "A."
Step 3
Touch the other end of the jumper wire to the positive terminal on the battery. Only touch the battery for a second. If you touch the positive terminal for longer, you will damage the generator.
---
Ryan Hotchkiss began writing professionally for a local newspaper while in college. He graduated with a bachelor's degree in English composition, then worked for five years at an online education company. Hotchkiss continued his writing career composing bid proposals for an architecture firm until moving to Costa Rica.