The crusty, flaky scum that builds up around kitchen and bathroom faucets is typically due to hard water stains and mineral buildup. Normal cleaning removes stains and dirt from the rest of your sink, but it does nothing for mineral stain buildup. Left unattended the stains continue to get bigger, making an otherwise clean sink and faucet area look dirty. Home remedies get rid of the hard water stain scum around faucets throughout the home.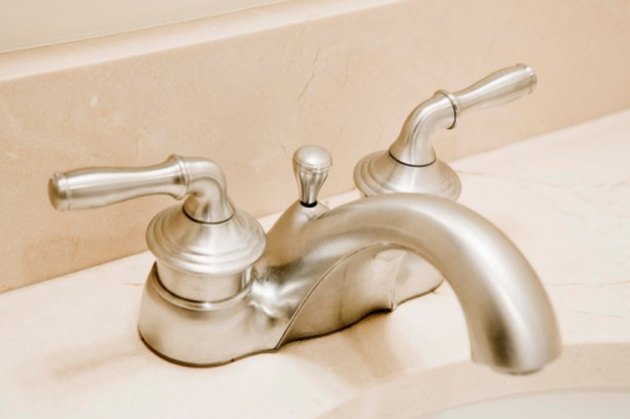 Step 1
Soak paper towels in white vinegar. Lay the paper towels over and around the areas of faucet affected by scum and mineral buildup.
Step 2
Leave the vinegar-soaked paper towels in place for one hour to loosen hard water stains.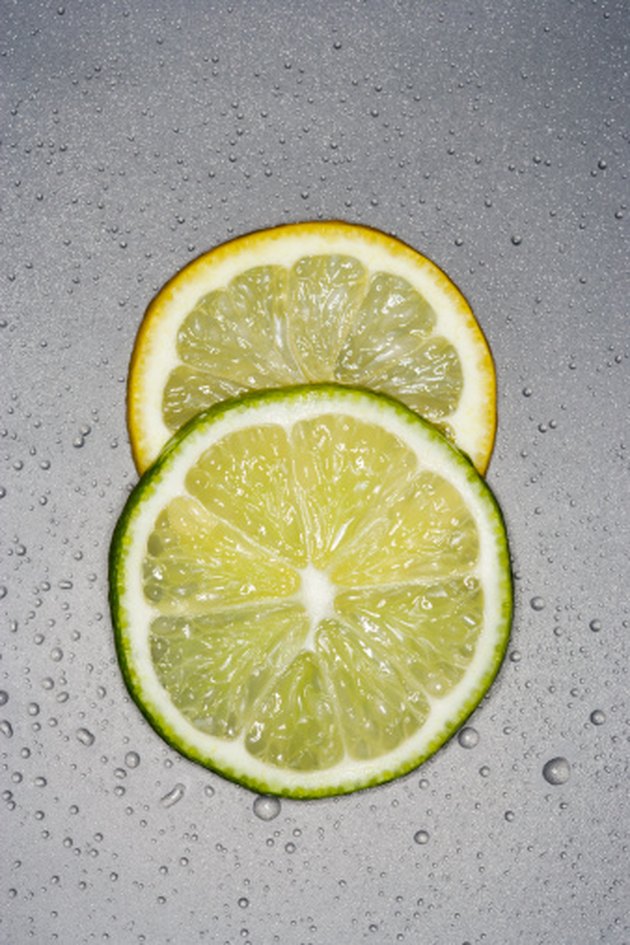 Remove the paper towels and throw them away. Drizzle lemon juice over and around the faucet. Dampen a fine steel wool pad and scrub the area to remove the scum buildup.
Step 4
Rinse the faucet area off with water and dry it with a clean cloth.
Step 5
Pour a quarter-size amount of baby oil onto a clean cloth. Buff the faucet and surrounding area with baby oil to create a protective coat over the surface. Baby oil shines your faucet while protecting it from water spots and stains.