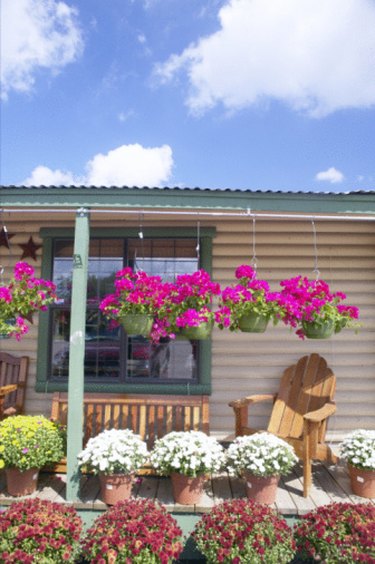 A mobile home is one that is built in a factory, on a chassis and is transportable. The manufacture and sale of mobile homes are highly regulated by the U.S. government. Every mobile home must include, for instance, a HUD label, screwed permanently onto the exterior of the home, that certifies the home was manufactured in compliance with the Federal Manufactured Housing Construction and Safety Standards. Mobile homes also include data plates, which can help you determine the year it was built.
Step 1
Look for the data plate, which is included on all mobile homes built after June 1976. There are a number of places the plate may be located, including near the main electrical panel, the utility room, behind a bedroom closet door or inside a kitchen cabinet.
Step 2
Read the information on the data plate, looking particularly for the date of manufacture. This represents the year the mobile home was built.
Step 3
Look inside the toilet tank for a date stamp if you feel the home was manufactured before June 1976.
Step 4
Check the home's title, if you have it. The title lists the correct model year.