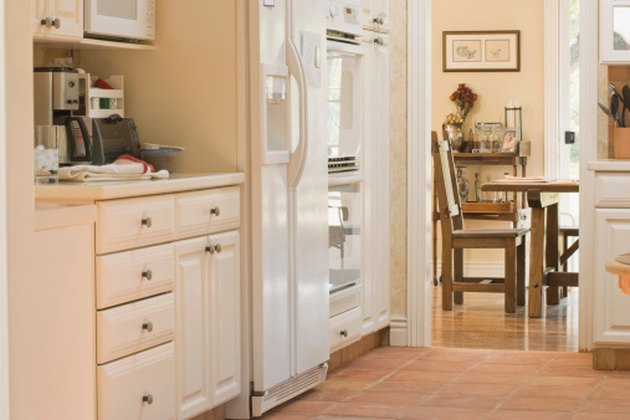 Appliance color trends ebb and flow. While avocado and turquoise appliances are now a distant memory, most appliance manufacturers offer a range of neutral and decorator colors. The neutral color palette and color names differ with each manufacturer.
Bisque
Several manufacturers offer kitchen appliances in bisque. GE, Kenmore and Maytag offer bisque appliances that vary ever so slightly in hue. The color is a very pale neutral that could be considered a variation of white or off-white.
Biscuit
Viking and Whirlpool offer major kitchen appliances in biscuit. The color is slightly darker than bisque, leaning toward more pale gray to pale tan tones than the off-white quality of the bisque. However, the color is not as dark as the once-popular almond appliance color.
Appliances
You can find a variety of ranges, ovens, refrigerators and dishwashers in both bisque and biscuit. For continuity of color, it is best to select appliances from the same manufacturer.
---
Kimberly Kilmer began her writing career in 1990. With work published in breed-specific canine magazines, she is also a pet columnist for "Healthcare Traveler," a staff writer for "Metropolitan Magazine" and an online writer concentrating on recreational pursuits, travel and dogs. Kilmer holds a Bachelor of Science in recreation from West Virginia University.