Things You'll Need
Linseed oil

Cotton swab

Acetone

Denatured alcohol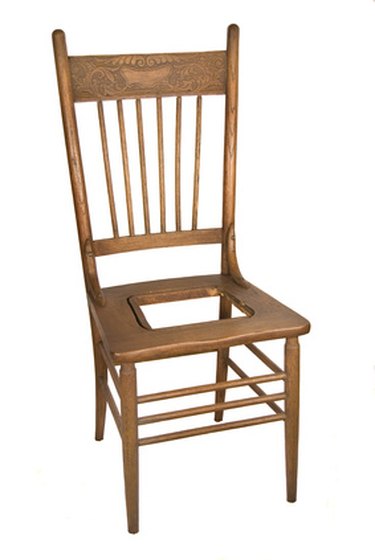 If you want to refinish a piece of wood furniture or even wood trim, the first thing you have to do is figure out what type of finish is on the wood. After you figure this out, you'll know if you can apply the new finish you want over top or if the wood has to be stripped. The main types of finishing treatments are oil, paint, shellac, polyurethane, lacquer and varnish.
Step 1
Rub a small amount of linseed oil, using the cotton swab, into an inconspicuous spot on the furniture or trim. If the oil absorbs into the wood, the finish is likely oil. If it beads, the finish is shellac, polyurethane, lacquer or varnish.
Step 2
Rub a small amount of acetone, using a clean cotton swab, into another less-visible part of the wood. If the acetone beads, the current finish is polyurethane. If not, wait for a couple of minutes. Touch or scrape the area lightly with your finger. The lacquer will dissolve completely in this time, but varnish and shellac will become tacky.
Step 3
Rub a small amount of denatured alcohol, using a clean cotton swab, into another inconspicuous spot. Shellac will dissolve immediately, but varnish will react slowly to the denatured alcohol.
---
Karen Sheviak has more than 10 years of experience as a writer, researcher and copy editor for "Canadian Living" magazine. She has worked as a freelance editor for other magazines including "Toronto Life." Sheviak has a Bachelor of Arts in English and history from the University of Toronto and a diploma in journalism from Centennial College in Toronto.