Things You'll Need
Mild detergent

Tumble washer and dryer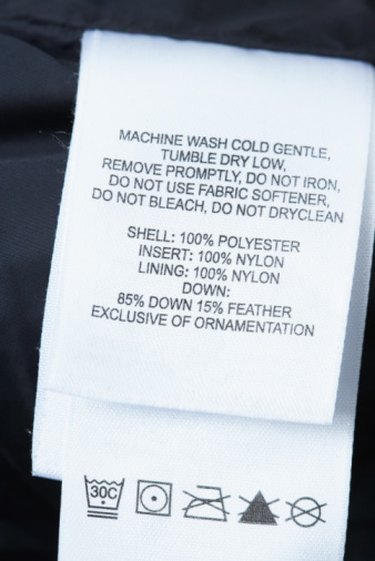 Down mattress toppers give new life to an old, uncomfortable mattress or to simply make your mattress more luxurious. Down requires more infrequent cleaning than other types of bedding fillers because too much cleaning can damage the down and shorten the overall life of the topper.
Step 1
Bring your topper to a laundromat and wash it in a large-capacity washer. Use warm water and set the machine to the "Delicate" cycle.
Step 2
Use a very mild detergent. Add slightly less than the recommended amount for one load.
Step 3
Put the topper through two rinse cycles, if possible. If that isn't possible, make sure the topper is completely rinsed before drying it. Use less than the recommended amount of detergent to ensure that it rinses well.
Step 4
Dry the topper on a low setting in a tumble dryer.
Step 5
Hang the topper to air dry for 8 to 12 hours after it comes out of the dryer, just to be sure the down is thoroughly dry.
Tip
It's OK to have your topper professionally cleaned.
Clean the topper every 3 to 5 years.
A twin-size topper may fit in a large-capacity front-loading washer at home.
Air out your topper every week or two and fluff it every day.
Warning
Never use bleach on down bedding.
Never iron down bedding.
Home washers are often too small for washing a down mattress topper. According to AllergyConsumerReview.com, the agitator in the center of top-loading washers can stress the down and shorten the life of the topper.
---
Based in Fort Collins, Colo., Dannah Swift has been writing since 2009. She writes about green living, careers and the home garden. Her writing has appeared on various websites. She holds a Master of Arts in English literature from the University of New Hampshire and is currently pursuing a certificate in paralegal studies.