Things You'll Need
Cloths

White vinegar

Spray bottle

Liquid dish soap

Sponge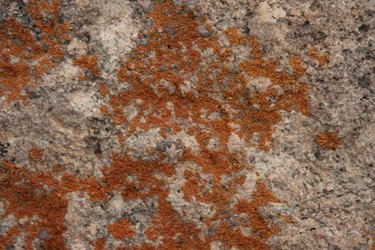 Mold is a common fungus found inside and outside your home that can create a variety of problems such as staining, deterioration and odor. If not dealt with, mold will spread to other areas via spores. Because of its constant exposure to the elements, outdoor furniture is susceptible to mold and mildew growth. Mold can quickly ruin outdoor cushions and should be removed as soon as possible to prevent further damage.
Step 1
Remove the cushions from the furniture. Wipe the surface mold off the cushions using a damp cloth. If the cushions have washable covers, remove the covers and launder as you normally would, but add 1 cup of white vinegar to the water. Continue with the remaining steps if the cushions do not have washable covers.
Step 2
Fill a clean spray bottle with undiluted white vinegar and spray it onto the front and back of the cushions. Allow the vinegar to sit on the cushions for 10 minutes.
Step 3
Mix 3 cups of warm water with 1 tsp. of liquid dish soap. Saturate a sponge in the mixture and scrub the front and back of each cushion.
Step 4
Rinse the cushions by wiping them with a clean cloth dampened with cool water. Allow the cushions to air-dry.
Step 5
Spray the outdoor cushions once again with the white vinegar. The vinegar will kill any remaining mold spores while removing any lingering odors. Allow the vinegar to air-dry on the cushions.
---
Amanda Flanigan began writing professionally in 2007. Flanigan has written for various publications, including WV Living and American Craft Council, and has published several eBooks on craft and garden-related subjects. Flanigan completed two writing courses at Pierpont Community and Technical College.