Single-cup coffeemakers, such as those made by Keurig, have become an alternative to whole-pot brewers, as different drinkers can choose their own coffee preferences. These makers use tiny coffee cups instead of filters for brewing coffee one cup at a time. Coffee is basically flavored water, and to maintain the freshness of the coffee coming out of your Keurig coffeemaker, you must have fresh water. Keurig coffeemakers include a charcoal water-filter that removes minerals from the water that could impart an "off" flavor to the coffee. Over two months of regular use, these filters need to be changed, with charcoal filters designed specifically for the Keurig coffeemaker. Look for the coffeemaker and its accessories whereever housewares are sold.
Soak the replacement filter in water for 10 minutes or until saturated.
Open the top of the coffeemaker and lift the water handle assembly out of the reservoir.
Turn the replacement dial for two months in the future.
Pull the old filter off the end of the assembly and snap the new filter in place.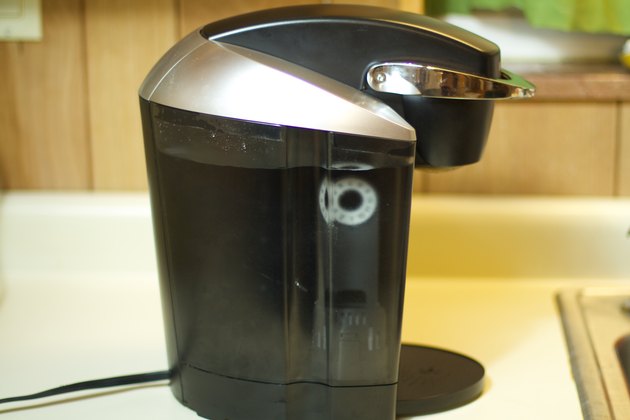 Re-insert the handle assembly into the water reservoir and press down firmly to lock it into place. Close the top of the Keurig coffee maker.