Moen revolutionized the plumbing industry when it introduced the first single handled faucet in the 1950s. Since then, the company has continued to innovate bathroom fixtures and accessories. Many Moen faucets utilize a stopper in the sink to allow the user to trap water for washing. These stoppers are operated by a push rod and lift lever combination, which pops the stopper up in the sink. Removing the Moen sink stopper is sometimes necessary to clear out hair and other debris from your drain.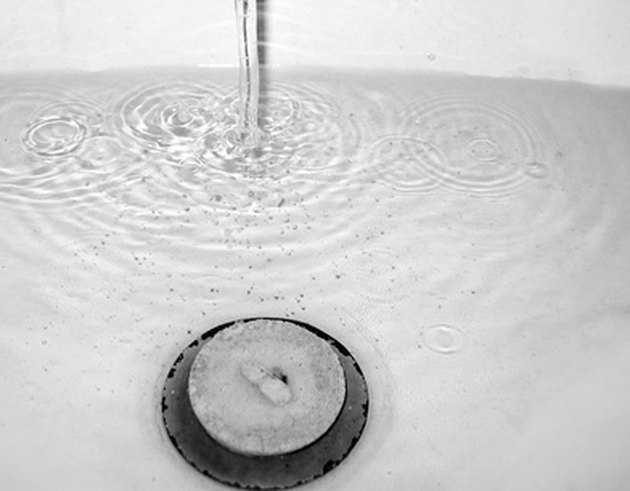 Step 1
Clean out the space underneath the sink with the Moen stopper. This will give you room to work.
Step 2
Locate the horizontal lift lever leading into the tail piece. It will be attached to a vertical push rod leading up above to the sink by means of a spring clip. Squeeze the sides of the spring clip and pull the push rod off the end of the lift lever.
Step 3
Follow the lift lever to where it runs into the straight tailpiece. Unscrew the coupling holding the ball joint on the lift lever in the tailpiece. Use the pliers if needed. Do not pull the lift lever ball joint out of the tail piece yet.
Step 4
Press down on the lift lever so the stopper pops up in the sink above.
Step 5
With your free hand, reach into the sink above you and grab the stopper (you may need to have an assistant do this).
Step 6
Pull the lift lever out of the tail piece. The stopper can now be removed from the sink.