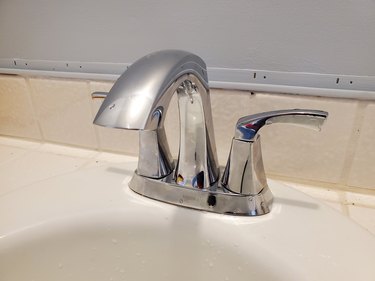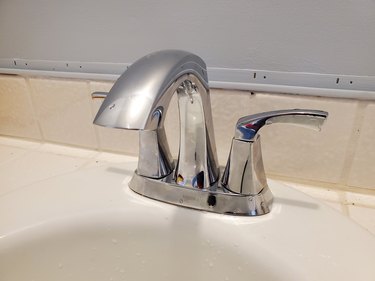 Air in water pipes can lead to some odd sounds. If you are hearing prolonged vibrating or noises that you believe are coming from the water pipes, it may be air in your water pipes. Air in water pipes create noises that last for a while and are there when you haven't used your water recently. Follow these steps to release that annoying air from the water lines.
Step 1
Shut off the main water valve by turning it as far clockwise as it will go. In cooler climates this will normally be in the basement if you have one, or possibly in a closet. In warmer climates the water shut off valve may be on the outside of the house near the water meter.
Step 2
Open all faucets in your home. This will include the outdoor spigot, sink, washing machine, shower and every water connection you may have in your home. Flush all toilets until no more water is in the tank or toilet.This will ensure there is no more water in the home's water lines.
Step 3
Turn the main water supply back on once no more water is coming through any faucets. Do this by turning the main water valve as far as it will go counter clockwise. Allow the water to run until every faucet is no longer sputtering. Flush all toilets until they too have a steady flow of water.
Step 4
Turn the faucets off one by one once there is a steady flow of water coming from all of them. A steady flow of water means there is no longer any air in the water lines.
---
Rebecca Dyes-Hopping began writing as a professional in 2010. Dyes-Hopping's writing expertise include home improvement projects as well as family and animals. Dyes-Hopping currently writes for eHow. Dyes-Hopping graduated from Whittier Regional Vocational Technical High School with a certification in data processing in 1994.