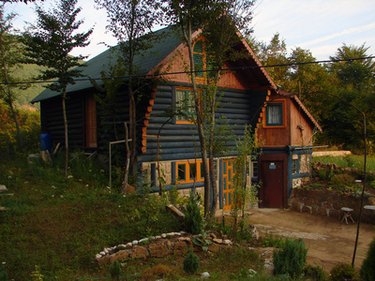 Many indoor insecticides leave behind a nasty odor. These odors can become trapped in the air and inside the fibers of your furniture, carpets and curtains. Insecticide odors can linger for days and even weeks after the initial use. However, removing these odors from your home can be accomplished naturally, without the use of harsh chemicals.
Removing Odors from the Air
Vinegar has long been used as an all-natural deodorizer and can remove the most pungent aromas from your home. Vinegar can be used in a variety of ways to remove odor. Placing vinegar-filled bowls around your home will help pull odors from the air. Another option is to bring 1 cup of water plus 1 tbs. of vinegar to a boil. Once the mixture is brought to a boil, lower the heat and allow to simmer. For a more pleasant scent, boil a pot of water and either cinnamon sticks, cloves or vanilla extract to aid in the odor removal. Once the items are brought to a boil, lower the heat and allow to simmer until almost dry. Repeat anytime you need to freshen the air in your home.
Removing Odors from the Fabric and Fibers
Insecticide odors can become trapped in the fibers of your upholstery, carpets and draperies. To remove them, combine equal parts water and vinegar in a spray bottle. Spray your drapes, carpet and upholstered furniture with the mixture. The vinegar-water mixture will penetrate into the fibers and remove the odors as it dries. Another method to removing odors from carpet is to liberally sprinkle baking soda over the carpet. Allow the baking soda to sit on the carpet for a few hours or overnight. Then vacuum the carpet thoroughly.
Considerations
Proper air circulation will go a long way in removing many odors from your home. Open windows and doors for an hour or so to allow fresh air to whisk away the insecticide odors.
Before using any odor removal method, use the mixture on an inconspicuous area to test for colorfastness.
Consider purchasing an electric air purifier. Air purifiers pull the air from your home, clean it of odors and impurities, and recycle fresh air back into the room.