Using Brasso metal polish is an effective way to clean the stainless steel, chrome, brass, copper, pewter, bronze and aluminum items in your home. The polish is formulated so it will not scratch or mar your fine metals. It is easy to use the polish to restore the luster and shine on the treasured pieces in your home.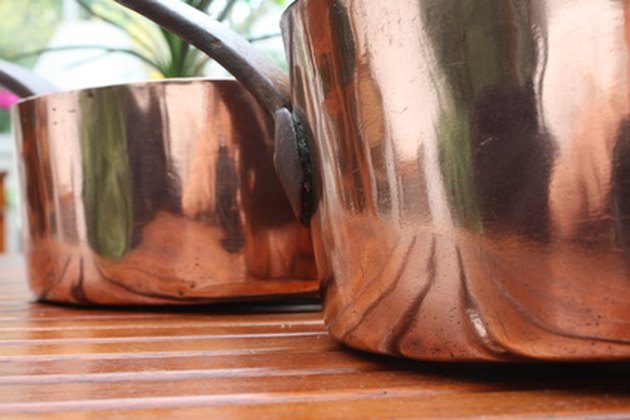 Step 1
Shake the polish can well.
Step 2
Soak a clean, dry cloth with the Brasso metal polish.
Step 3
Apply the polish to the metal item.
Step 4
Restore the shine and luster by rubbing a dry cloth over the metal item.
Step 5
Rub gently in a circular motion if there are heavily tarnished areas. This will loosen the discolorations on the item.