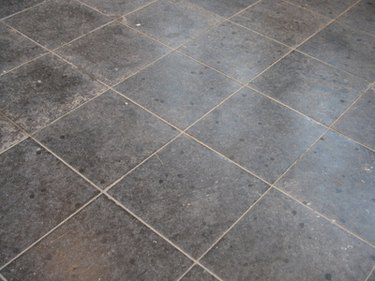 Old asbestos tiles can make a home appear dated. Removing it is often not an option, since the adhesive and dust are considered hazardous waste and must be disposed of by a hazardous waste team. Many tile contractors will not even consider the removal of the tile.
If removing the tile is not an option, it should be sealed in with another material that can prevent dust from the old adhesive from making its way into the air. When installing a new floor over an old floor, the thickness of the new material will be affected by the thickness of the old.
Vinyl Tile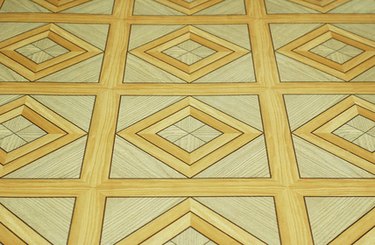 Vinyl tile is an excellent option for sealing in asbestos tiles. One of the biggest factors of installing a new floor over the old is thickness. If you aren't removing the old floor, you may be creating a new floor that is too thick for doors to open and shut or for thresholds to have clearance.
Vinyl tile can be adhered directly to asbestos tiles that are not loose or peeling, and many vinyl tiles are thin enough that they will only slightly raise the height of the floor. Peel and stick adhesive vinyl tiles are particularly good when the floor is already fairly thick, because they require no additional layer of adhesive to work.
Floating Floor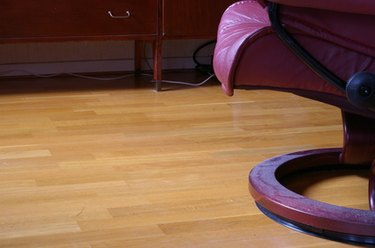 Consider floating a floor of laminate over the old asbestos if there is room for its thickness. Laminate floor boards can snap into one another, rather than to the floor, making them an excellent alternative to wood, which would require piercing the old asbestos.
Ceramic Tile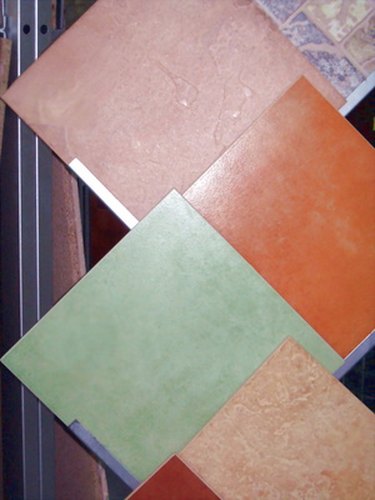 You can tile directly over asbestos with new tile, including ceramic tile. Take care to choose a tile whose thickness is not going to create a problem, and choose a tile that is rated for floor use.
Use a Portland cement-based adhesive to adhere the new tiles to the old.
Porcelain Tile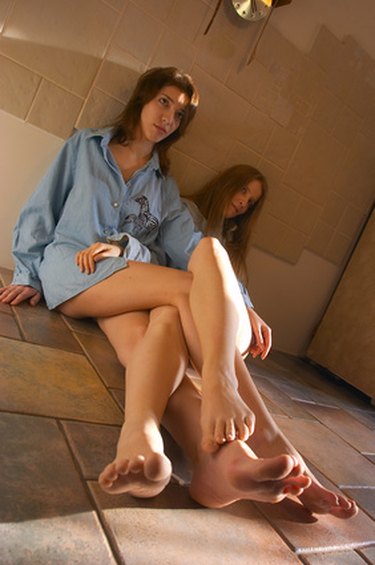 If your floor can be thicker without causing problems, install a porcelain floor over the old asbestos. Porcelain floors are extremely versatile and durable, with tile sizes up to 24 inches available for a clean, modern look with fewer grout lines. These tiles are 3/8 inch to 1/2 inch thick, so measure beneath doorways, cabinets and at thresholds to make sure this thickness could be accommodated.
Natural Stone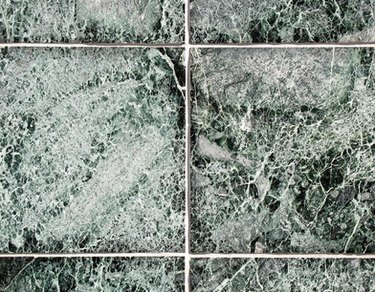 If you are using an epoxy-based thin set mortar and are willing to seal the tiles after installation, natural stone tiles, such as marble or granite, can also be used over asbestos. Once again, thickness can be a consideration, as is the amount of maintenance that natural stone requires, such as sealing and cleaning with stone cleaners. If the old asbestos tile is in a basement or other area prone to moisture, it would be best to skip natural stone, because it is porous and can absorb the water.