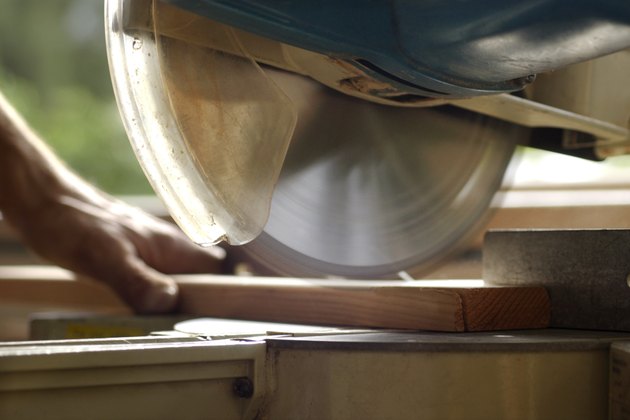 A diner booth is not only a comfortable place to sit at a restaurant, it is a novel addition to your home kitchen. It makes a fine DIY project as well. If you have the right materials and the time, it will be a success. There are several types of diner booths, and the size will conform to your kitchen space.
Finding Plans
The first steps in building a dining booth is to find plans that work for your kitchen. There are several resources to search for plans of this nature. A woodworking book at your local library may be the best place to start. While you are there, search through the magazine section for woodworking magazines. Check the archives for plans for a dining booth. Another option is visit a diner and ask to inspect the booths there. The owners may also have a catalog of dining booths which they be willing to lend you, or contact a restaurant supply company to secure your own catalog.
Materials
A dining booth is built from 2-by-4 boards, plywood and nylon fabric with stuffing material. The base and structure contains a frame, while the sides are finished in plywood. Either birch, pine or oak are used for the sides. In addition, paneling, or fiberboard are used for the finishing of the dining booth. Paint it with a finishing coat in any color you choose.
Construction
The diner booth is built by first cutting the frame pieces for the back and sides. Each side panel is "L" shaped, with the seat portion running horizontally across from the top of the "L" bottom. A single sheet of plywood is used for the lower portion of the frame, and room is left behind the "toe kick" area so your feet can slide up under the booth. The back is framed in 2-by-4 boards and finished with a plywood top. Build the frame using wood screws and braces.
Finally, the seat cushion is upholstered with nylon and stuffing. The nylon is stapled to the seat base. The stuffing is packed into the fabric as you staple along the base.
---
Steve Smith has published articles on a wide range of topics including cars, travel, lifestyle, business, golf, weddings and careers. His articles, features and news stories have appeared in newspapers, consumer magazines and on various websites. Smith holds a Bachelor of Arts in English and journalism from University of New Hampshire Durham.