While steps are used almost everyday, most people give little thought to the fact that they are actually made up of several parts. While not every set of stairs has every part, the parts work together to provide stability and strength.
Risers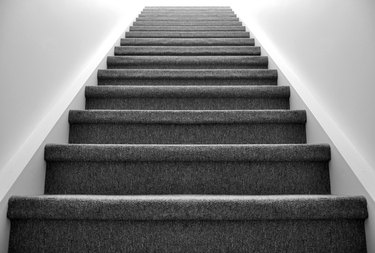 Risers are the vertical pieces at the back of each step that keeps your toe from going any further. Some stairs do not have risers. When they are used, they determine the height of the step.
Treads
Treads are the actual steps, where you put your foot as you climb the stairs. They determine the depth of the step.
Swell Step
The swell step is the first step on the stairs. It can also be called the starter step. It is often larger than the rest of steps.
Balusters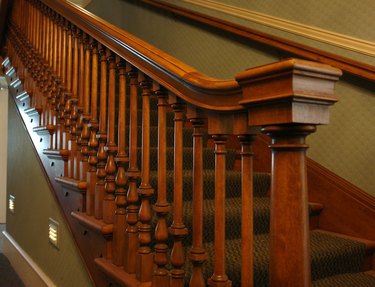 Balusters, also known as spindles, are the thin poles that go from the tread to the handrail.
Newel Posts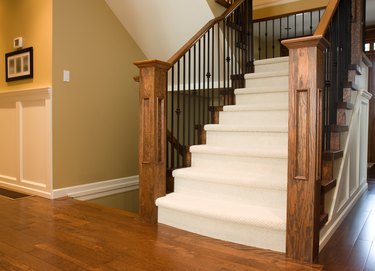 Newel posts serve the same function as the balusters except they are usually larger and found on the first and the last step. They can also be found on landings.
Handrail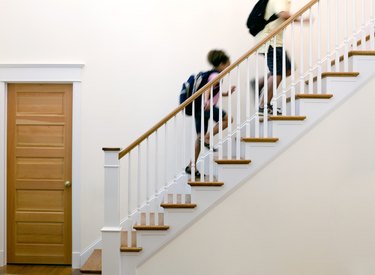 The handrail is the rail that you place your hand on as you climb the stairs. The handrail can either be attached to the top of the balusters and newel posts or directly to a wall.
---
Erin Ringwald began writing in 1998. She runs her own party planning business and helps with her husband's photography business. She's working on her Master of Education with a focus on elementary education and child development. Ringwald studied musical theater and later obtained a Bachelor of Arts in English literature from Wright State University.