The float in an American Standard toilet is located inside the water tank, and is attached to the valve that controls the water refill to the toilet. When the toilet is flushed, water is released into the bowl, and the float descends until it activates the valve that increases the water level in the tank. As the tank fills, the float rises to the appropriate level, and signals the valve to close. The tank will not fill properly if the float is incorrectly adjusted, and results in overflow. Adjusting the float in an American Standard toilet is quick and easy, and does not require a plumber's expertise.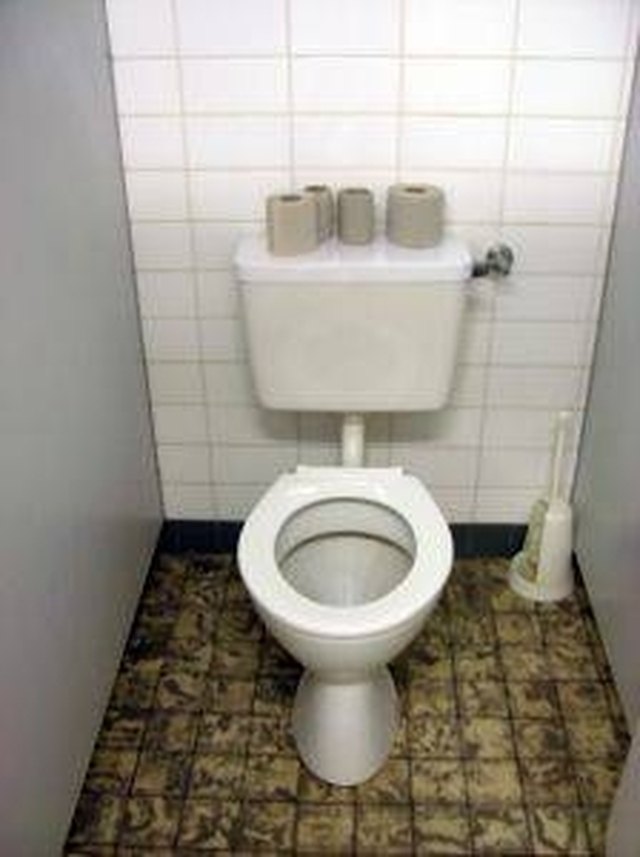 Step 1
Remove the tank cover, and set it on a towel to prevent scratching floors or counters. The float looks like a ball, and is attached to a long metal or plastic rod in older toilets. Newer toilets have a plastic collar that rises and descends on a vertical rod.
Step 2
Adjust older toilets by loosening the screw that attaches the arm to the water valve. If the toilet does not fill adequately, adjust the float to a higher position. If the toilet overfills and continues to run into the overflow, adjust the float in a downward direction. If there is no screw, bend the arm gently in the appropriate direction.
Step 3
Adjust newer toilets by compressing the spring clip that connects the collar to the vertical rod. Raise or lower the float to the appropriate level, and release the spring.