Things You'll Need
Gardening scissors or small shears

Small bag for disposing of spent blooms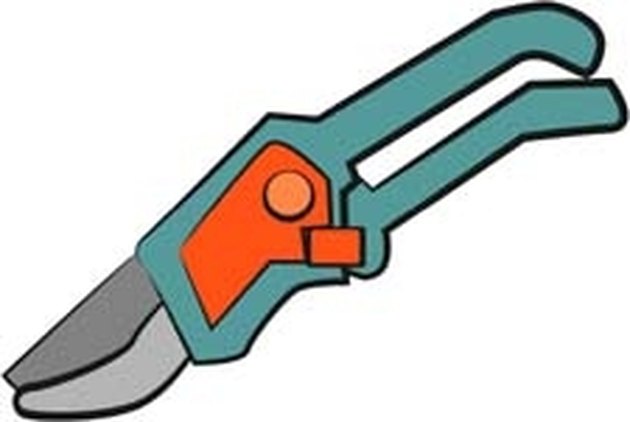 Mums are a beginning gardener's best friend. They bear beautiful blooms over and over with attention to their very basic care. Deadheading mums are a must for those gorgeous blooms to continue, and it is a quick procedure.
Step 1
Check blooms regularly. When they begin to show signs of curling, turning brown and dying, it's time to take them off. Leaving these spent blooms of the mums on the plant will inhibit further flowering, although mums generally give abundant spray of blooms. They'll give you even more with regular deadheading.
Step 2
When you are ready to remove the aging blooms, use small shears or gardening scissors. Cut diagonally just above the next leaves on the stem. To keep a uniform, neat appearance cut stems at approximately the same level. Pulling old blooms off by hand is not recommended because it leaves the entire stem looking out of place, and it could also damage the stem. You should encourage fuller plant growth by pinching back new growth in spring, readying the mums for the fall blooms. Once mums bloom, deadheading can generate more blooms.
Step 3
After deadheading, mist the plant lightly and water it in thoroughly. Mums love to stay lightly moist but require excellent drainage. Fertilizing depends upon your planting zone, but as a general guideline fertilizing monthly with a good garden variety plant food should be sufficient.
Step 4
After deadheading, put spent blooms into your compost bin or dispose of them. When blooming has finished for the year, you will want to cut the plant all the way back, add good rich mulch or winter it inside.
Tip
Mums make beautiful pressed flowers for scrapbooks and arts and crafts projects
Warning
Deer find mums irresistable. Be mindful of where you plant them.
---
Carol Tilley-Williams has been a freelance writer and published author for 12 years. She was a guest editor for Poetworks Press, LLC, and also taught performing arts. Tilley-Williams attended Jefferson State Jr. College in Birmingham, Alabama, where she received the distinguished Ruby Carson Outstanding Student Award, wrote for the college newspaper, and was a member of Phi Theta Kappa.