Air filters in home vents can improve air quality. However, they can also restrict air flow and decrease the efficiency of the heating, ventilating and air conditioning (HVAC) system. Choose vents, return vents and main filters that work together to provide optimal air filtration without decreasing the efficiency of the heating and air conditioning equipment.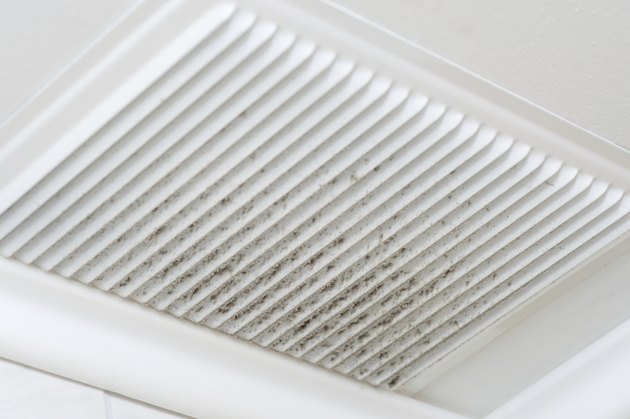 credit:
Fedor Kondratenko/iStock/Getty Images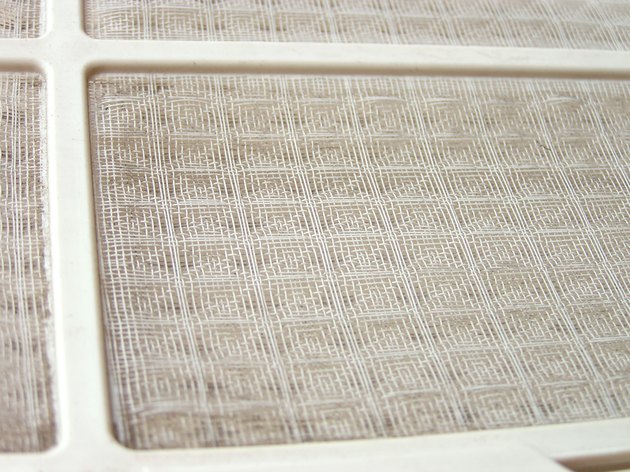 credit:
Ng Choon Boon/iStock/Getty Images
Although air is filtered in the HVAC system, dust, bacteria and allergens can enter the system through leaks in ductwork that pull unfiltered air into the system. Installing an air filter in home vents will reduce many of the allergens that may enter the system through leaks in the duct work. In addition, placing filters in home vents will prevent dirt and dust from settling into the HVAC duct when the system is not in use. Choose a filter with a Minimum Efficiency Reporting Value (MERV) rating lower than 8 in home heating and cooling vents so air flow is not restricted. This type of filter is available in sheets that can be cut to fit inside the register.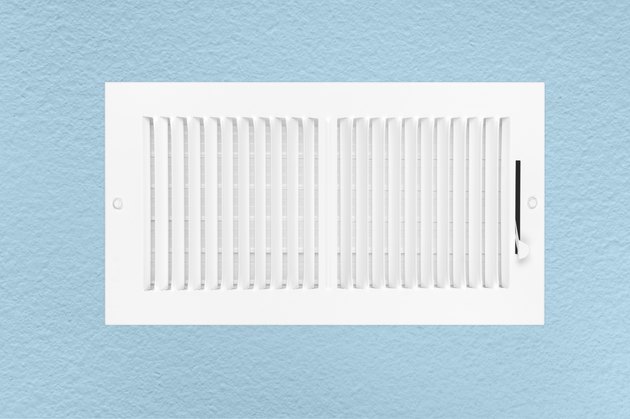 credit:
Joe Belanger/iStock/Getty Images
Return vents help circulate air through the home by returning air to the HVAC system. Use a filter with a MERV rating lower than 8 for these vents to prevent restriction of air flow. This filter will reduce the number of larger particles--such as animal dander, pet hair, mold spores and dust mites--getting trapped in the main HVAC filter.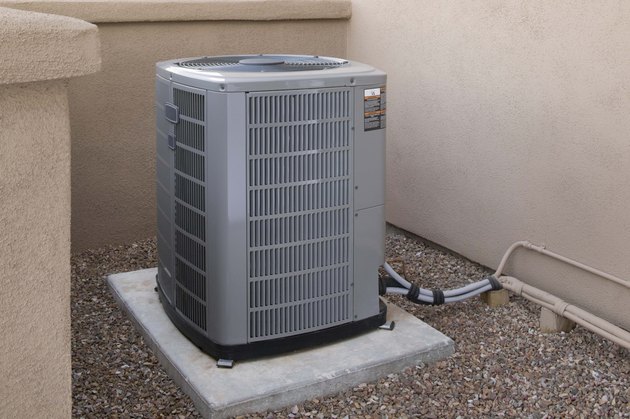 credit:
Jupiterimages/Stockbyte/Getty Images
The filter in the main HVAC system prevents dust, dirt, bacteria and allergens from entering the HVAC ducts and circulating throughout the home. Replace the filter in the HVAC system at least once a year, even if it does not appear dirty. Trapped particles in the filter reduce air flow and reduce the efficiency of the HVAC system. The result can be additional wear on blower parts and higher energy costs. Use a filter with a MERV rating of 7 or higher for the HVAC system. However, do not exceed the MERV rating suggested by the HVAC manufacturer. If in doubt, contact a local HVAC service company to find the right MERV rating for your HVAC equipment.