A crucial step to take when shopping for new kitchen appliances is to take careful measurements of both the kitchen space and the appliance space. Kitchen appliances are one of the most expensive items to update in the home. The enormous range of kitchen appliances available can further create confusion around what appliances are best suitable for your kitchen. Start with the standard sizes, but measure first to make sure they fit.
Dishwasher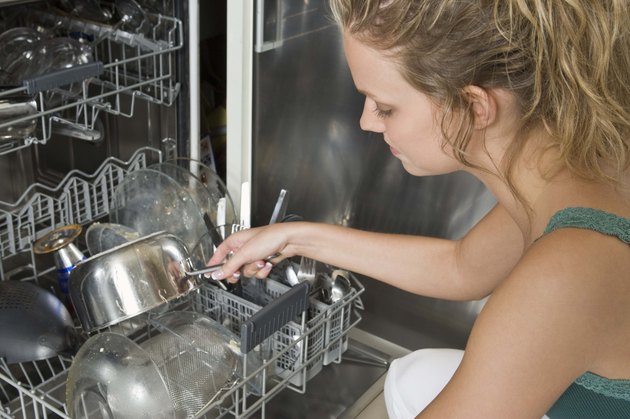 Dishwashers can be freestanding or integrated into a counter. They are typically located near or next to the kitchen sink. Standard measurements for a dishwasher are 24 inches wide and 35 inches high.
Stove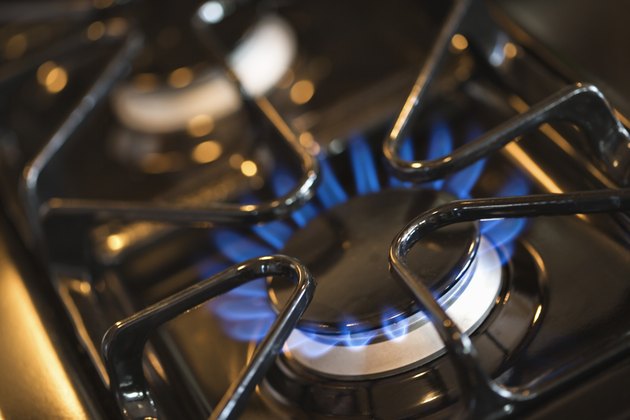 Stoves can be freestanding or attached to an oven. Standard measurements for a stove are 48 inches tall, 24 inches wide and about 36 inches deep. Wood burning stoves are typically smaller, measuring about 29 inches tall, 16 inches wide and 26 inches deep.
Refrigerator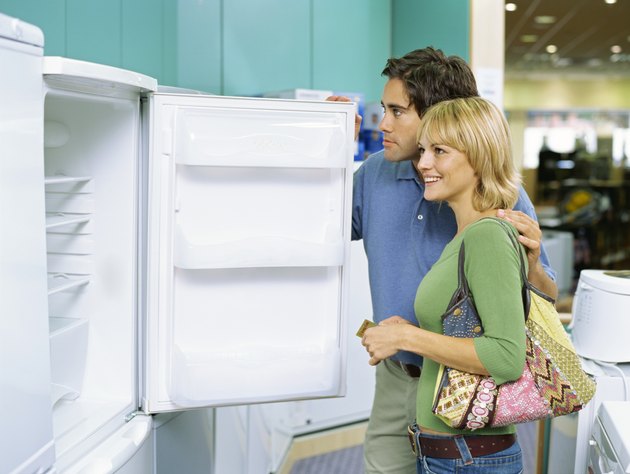 Refrigerators have three standard styles: side-by-side, top freezer or bottom freezer. No specific standard refrigerator size exists because each different style has different measurements. Standard dimensions for a freestanding side-by-side fridge are 32 inches wide and 66 inches high, not including the door or handle. Standard size dimensions for a freestanding bottom freezer are 30 inches wide and 66 or 67 inches high, not including the door and handle. Standard dimensions for a freestanding top freezer are 28 inches wide and 61.5 inches high, excluding the door and handle.
Microwave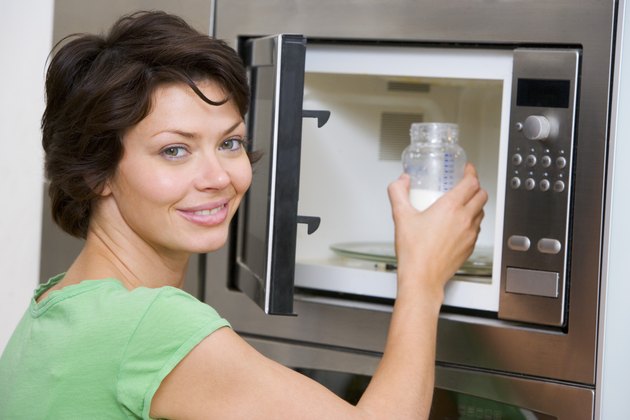 Microwaves can sit on top of a counter or be built into the cabinetry. Some microwaves are also convection ovens and are placed above the stove. Microwave standard measurements are approximately 19 inches wide by 10.5 inches high.
---
Chris Newton has worked as a professional writer since 2001. He spent two years writing software specifications then spent three years as a technical writer for Microsoft before turning to copywriting for software and e-commerce companies. He holds a Bachelor of Arts in English and creative writing from the University of Colorado.