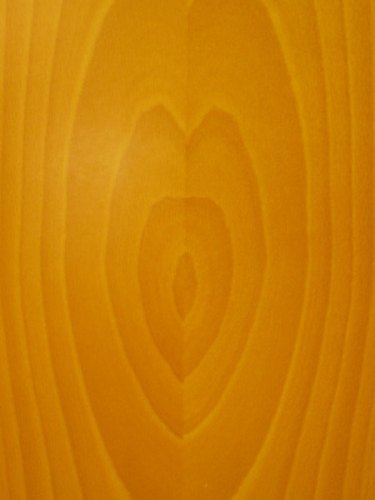 Interior doors serve both practical and aesthetic purposes. Interior doors provide privacy from general living areas, support heating and cooling efficiency and provide sound-blocking between rooms. Wooden interior doors are the most popular type of interior door because of their low cost and versatility, but not all types of wood are suited for interior doors. The best types of wood for interior doors offer a combination of insulation and durability without busting a budget.
Engineered Wood
One of the most common and effective types of interior doors is composed of an internal core made from composite engineered wood and exterior surfaces treated in a thin sheet of wood veneer. Jim Daniels, manager of Woodport Doors, said engineered wood doors evolved after the hollow-core doors of the post World War II era proved to be poor insulators and the solid-wood oak doors proved too expensive. Engineered wood doors are sturdy enough to resist cracking as well as provide adequate insulation, but they are inexpensive to purchase when compared to other kinds of solid hardwood doors. Engineered wood doors can also be purchased in a variety of decorative finishes, stains and paint.
White Oak
Solid white oak interior doors offer both function and style for interior home design. White oak is highly resistant to water damage and cracking, making it a durable solution for doors for children's rooms, recreation rooms and bathrooms. The grain of white oak doors is symmetrical and pronounced without any significant knotting, which makes white oak suitable for both staining and painting. White oak varieties offer color ranging from pale yellow to rich brown. White oak is also an affordable choice compared to other wood options for solid doors with similar features regarding strength and durability.
Poplar
Poplar is an incredibly cost-effective choice for solid wood doors, though it does not offer the same distinctive grain as other woods. Poplar interior doors are a strong medium-density wood, making them suitable sound and heat insulators. Poplar responds well to both staining and painting, though dark streaks in the grain may respond differently to stain than the rest of the wood. Poplar is available in colors ranging from a greenish yellow to a very light white.
Cherry
The beautiful, wavy grain of cherry wood doors make them a desirable choice for more decorative interior doors. Though cherry is considered a medium-strength wood, it is also resistant to damage and warping. Over time, cherry wood will change color as it's exposed to light, though typically interior doors are better protected against light exposure than exterior doors. Cherry absorbs stains well and can be stained to a range of finish from a clear natural finish to a deep red finish.