Most modern homes built with conventional lumber and either hand-cut or trussed rafters are fitted with fascia boards to cover the exposed rafter ends. The fascia protects the rafters from weather and potential decay while making the installation of gutters and down-spouts much easier. Homeowners can choose from several types of fascia materials that will provide a handsome accent to the finished appearance of their house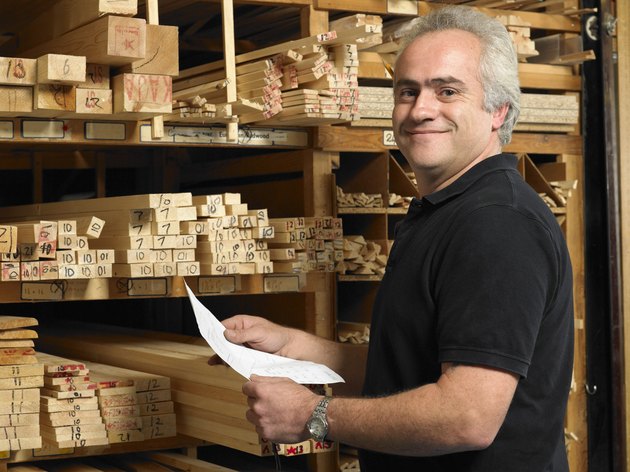 credit:
Michael Blann/Digital Vision/Getty Images
The most common fascia material is wood. Generally, No. 2 construction lumber of spruce, pine or fir is used, which must primed and painted for durability. Wood is the least expensive option, but homeowners will need to repaint the fascia on a recurring basis. For a more rustic look, homeowners can choose cedar as a fascia material. Cedar is naturally weather resistant, and even more so when it's stained or painted.
If you own an older house that's being resided with vinyl, you can reface your wood fascia with vinyl fascia panels that match the new siding perfectly. The vinyl attaches directly over the existing wood fascia, and it does not significantly add to the total cost of the project.
If your existing wood fascia shows signs of rot or decay, aluminum can weatherproof the underlying wood and arrest the deterioration. Experienced installers can bend aluminum sheeting to wrap the existing fascia and, once it's in place, it can be good for decades. Some builders prefer aluminum over vinyl because it completely encapsulates the fascia. The cost of the material is similar, but the installation costs will be somewhat more than the cost of installing vinyl.
The exact composition of composite lumber varies by manufacturer, but it's usually made from a mix of recycled plastic, wood chips or sawdust and then bound with epoxy resin. The recycled content makes composite lumber attractive to the environmentally conscious, but the fact that it's color-fast and resistant to rot and decay is a deciding factor for most homeowners. The cost of using composite lumber for fascia can be twice that of other materials, yet its long-term durability makes it a reasonable expense.