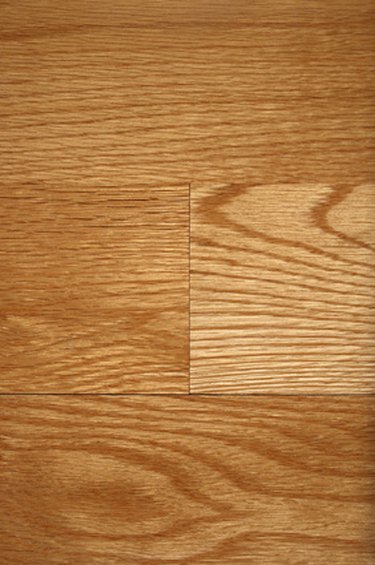 Many sunrooms or screened-in porches do not have heat and rely simply on the sun's rays to provide a bit of warmth during the winter months. If you have an unheated porch area and you would like to put in a new floor, you should consider using laminate, carpet, ceramic or resilient flooring. These types of flooring are quite sturdy and will not be affected by extreme temperatures.
Laminate Flooring
Laminate flooring comes in many different patterns to suit your design needs. It is composed of many different layers — a backer core layer, a design pattern layer and then an upper wear layer. Unlike wooden floors, laminate is less likely to expand or contract, which makes it a popular choice for an unheated space. However, if your porch tends to be a moist, damp area, you should consider a different type of flooring because moisture can cause damage to laminate.
Carpet
Carpet is another possible choice for a porch that does not have heat, because it is a natural insulator. The soft fibers in a carpet are warm and soft on your feet and they also help absorb sound. Carpet comes in a variety of colors to match any décor. One of the downsides of carpet is that you must place it in an area that does not have any moisture. If your porch is completely enclosed and remains dry, this shouldn't be an issue. Carpet, unlike laminate or ceramic tile, requires more maintenance because you must vacuum it regularly to maintain dust and dirt.
Ceramic Tile
Ceramic tile is a more upscale option as opposed to laminate or other resilient flooring — it can even add value to your home. Although ceramic tile on its own will be very cold on your feet, especially in an area with no heat, you can install a heating system to keep the tiles warm. There are many different styles, colors and types of tiles to choose from. If your porch is a moist area, tile is a good choice because you can install glazed tiles, which have a durable coating that is resistant to moisture.
Resilient Flooring
There are many types of resilient flooring to choose from, including vinyl, linoleum, cork or rubber sheet flooring. The benefits of these types of flooring is that they tend to be relatively cheap if you are on a budget. They are also easy to install, as long as the floor is completely level — most resilient flooring is glued to a slab floor. A downside to resilient flooring is that it tends to be quite thin, and you must repair any damages immediately.