When you want to attach wood to a steel I-beam, there are two acceptable ways to do it. The first and most traditional way is to pack the web between the I-beam flanges with multiple pieces of wood, then bolt them together. This is a very strong connection, but it wastes a lot of time and raw materials in the process. The most practical way is to top-mount wood onto the upper I-beam flange, and use that as an attachment point for any other wooden structural attachment.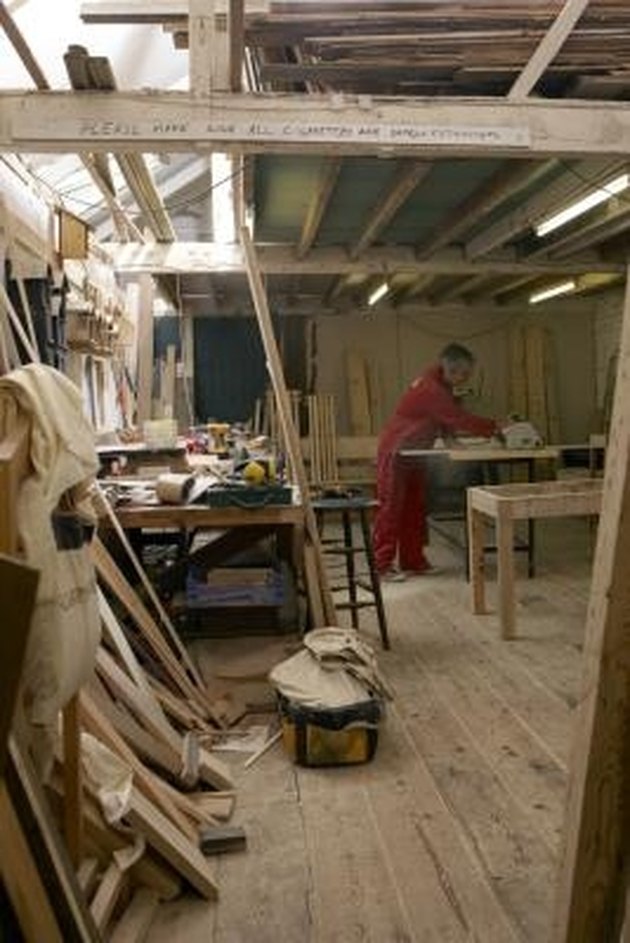 Step 1
Cut a wooden plank of 2x6 or 2x8 stock to length using a circular saw.
Step 2
Measure alternating holes at 12-inch intervals in the I-beam with a tape measure. Mark the points with a pencil.
Step 3
Drill 1/4-inch holes with a drill and a metal bit. If this is special order I-beam, contact the fabricator to have holes pre-punched to your specifications. This will save a step and you won't have to drill the holes yourself.
Step 4
Place the wooden plank on top of the I-beam flange. Turn in 1/4-inch by 1 1/2-inch lag bolts with a ratchet and socket until they are firm. This now gives you a solid base to mount such things as floor joist hangers, plywood or other wood stock that can be directly screwed into the top mounted plank.