Things You'll Need
Paper towels

Baking soda

Vacuum

Clean cloths

Dry cleaning solvent
Tip
Remove dried spit-up from upholstery by first scraping off dry, flaky residue with a spoon before proceeding with the steps.
Treat lingering spit-up stain by applying more baking soda to the upholstery and leaving it overnight. Vacuum the next day to remove the natural deodorizer.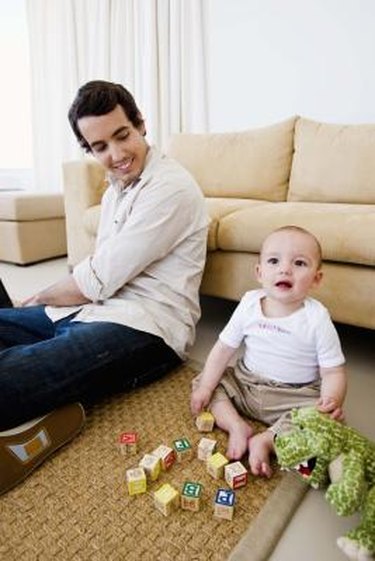 Baby spit-up, or regurgitated formula or breast milk, is similar in nature to vomit. When spit-up ends up on upholstery, it leaves behind a protein-based stain that often contains color as well. Fast action to remove a spit-up stain prevents it from soaking into the upholstery. You can even remove a dried spit-up stain, along with its unpleasant odor, with the right supplies and proper techniques while maintaining the condition of your upholstery.
Step 1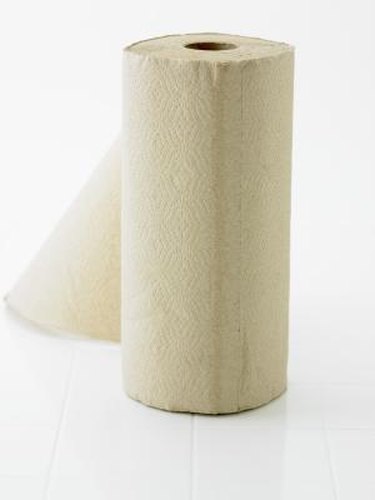 Blot the spit-up stain with paper towels to pick up any substance sitting on the surface of the upholstery. Once you remove the spit-up material, press a paper towel into the surface to absorb moisture.
Step 2
Cover the spit-up stained area of upholstery with a mound of baking soda. Leave the baking soda on the upholstery until it absorbs moisture and dries completely. As it dries, it wicks up remaining moisture from the spit-up and deodorizes the smell.
Step 3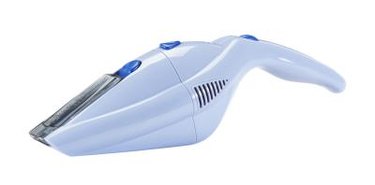 Vacuum the dried baking soda off the upholstery.
Step 4
Dampen a clean cloth with dry cleaning solvent. Dab at the upholstery to remove any color stain caused by the spit-up. As the color stain transfers to the cloth, change to a clean part of the cloth and continue to dab.
Step 5
Allow your upholstery to air dry completely before using again.