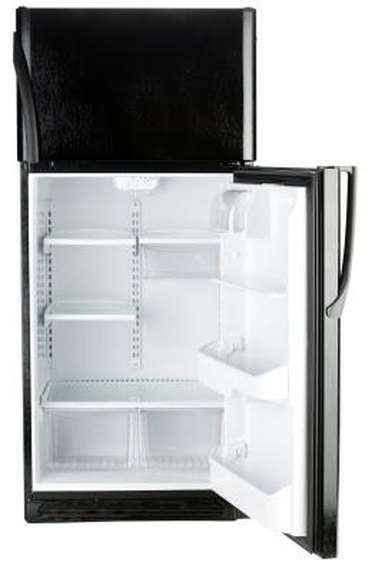 Most Whirlpool refrigerator/freezers feature an electronic adaptive defrost control board. This defrost timer monitors the temperature in your Whirlpool's refrigerator and freezer to prevent ice buildup. If you observe any frost buildup in your frost-free Whirlpool refrigerator/freezer, you should test and set the defrost timer to make sure it is working properly.
Step 1
Unplug your Whirlpool refrigerator/freezer from the electrical outlet for approximately one minute.
Step 2
Turn the thermostat(s) to the "OFF" position. Make a note of the current thermostat setting(s). In most Whirlpool models, you will find separate thermostats for the refrigerator and freezer in the back of the refrigerator. Turn off both thermostats.
Step 3
Plug your Whirlpool refrigerator/freezer into the electrical outlet. The electronic adaptive defrost control board will automatically activate. You can tell the defrost timer is working by feeling the inside of the freezer. You should feel heat coming out of the unit. This indicates the defrost timer is functioning properly. Once set, the defrost timer will continue to heat the freezer for approximately eight to 10 minutes.
Step 4
Turn the thermostats on and back to their original settings.