Things You'll Need
Small container(s)

Pantyhose or socks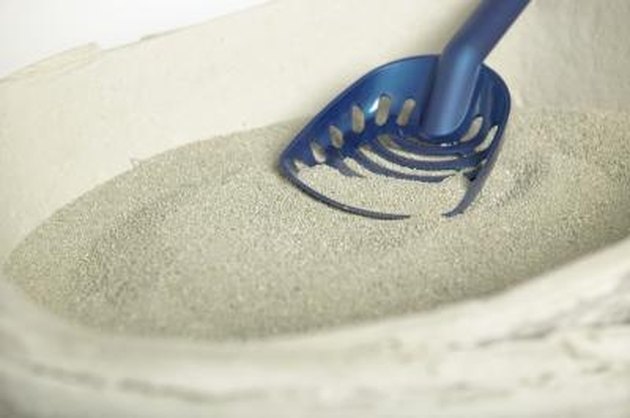 Cat litter, also called kitty litter, can be used in many creative ways, such as traction on ice, a deodorizer for shoes and trashcans and the main ingredient in a mud musk. Cat litter can also be used as a dehumidifier because it absorbs water, keeping the area must-free in the process. Choose litter made from clay and one that is unscented unless you prefer the smell. Cat litter is great for small spaces where a regular dehumidifier cannot easily go or in a boat, camper or vacation home not in current use.
Step 1
Pour cat litter into shallow open containers. How much depends on your space. A small quart-size container may work well in a closet, but a two-gallon container may be needed for medium-sized room. Containers that are designed to go under the bed work well for large areas.
Step 2
Set the container in the middle of the room or space. Replace the litter when it begins to smell bad or the crystals are damp and can no longer absorb the moisture.
Step 3
Fill the bottom of a pair of pantyhose or cotton sock with a cup of cat litter and tie it closed. These work well in drawers, cabinets, packed-away tents and sleeping bags, just to name a few.
---
Melissa Lewis is a former elementary classroom teacher and media specialist. She has also written for various online publications. Lewis holds a Bachelor of Arts in psychology from the University of Maryland Baltimore County.