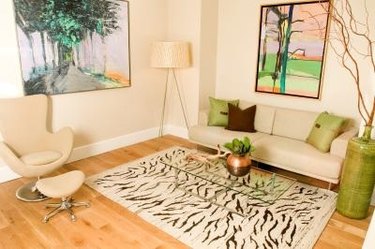 Area rugs often have non-slip backing that keeps them in place on wooden or tile floors. This is important, as a slippery rug can lead to an injury from falling. When the rug is in place for a long period of time, heat and pressure can cause some of the sticky backing to transfer from the rug to your wooden floor. You can remove the sticky residue without damaging the wood, but must do so carefully.
Step 1
Spray the sticky residue with a lubricant spray. Use the type of water displacement lubricant spray you would use on squeaky doors. Allow the lubricant spray to sit on the sticky residue for a few minutes to soften it.
Step 2
Rub the site of the sticky residue on your wooden floor with a clean cloth. Remove as much of the residue as possible.
Step 3
Apply a capful of baby oil to a clean cloth and buff the oil into remaining sticky residue. The oil breaks down the sticky adhesive so it is easier to remove.
Step 4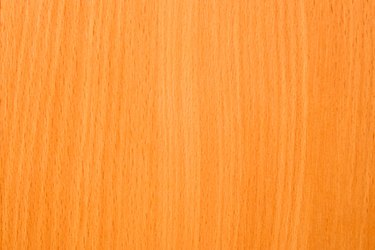 Mix 2 tbsp. dishwashing detergent into 1 gallon warm water. Wash off your wooden floor to remove the oils and remaining sticky adhesive residue. Rinse your floor with plain water and dry it off with a clean, dry cloth.