Electric blankets are wonderful helpers when it comes to keeping you warm during a cold winter night. They are just one type of a wide range of warming bedding products available today. These include underblankets, overblankets, throws, products focusing on just one part of the body, such as your feet, and those designed to keep your whole body warm. In terms of safety, electric blankets have come a long way during the last few decades. They are no longer your grandmother's heating pad from the 1950s. Among many other improvements, all of them must now come with overheat protection, and many include an auto-off option.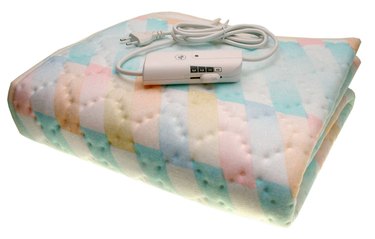 Why Sunbeam?
Sunbeam electric blankets are some of the best on the market, with attractive design, a broad range of temperatures, personalized heating settings and a variety of sizes to choose from.
Although Sunbeam electric blankets are a reliable and well-tested product, like everything, they too may occasionally run into trouble. There are several situations that may require you to reset your electric blanket.
"FF" Sign or Blinking
If your blanket has a digital display, it will flash with the "FF" sign if your product has run into a problem. With products that have gradient controls, the same will be indicated with blinking.
Your Blanket Is Not Heating Properly
Keep in mind that the way modern Sunbeam electric blankets work is they help you maintain your own body heat. Although they may not immediately appear hot to touch, they may still function properly. If, however, you suspect that your blanket is not functioning properly, you may need to reset it or perform a fold test to make sure it is indeed not heating.
Fold Test
Remember: Because modern warming products are not designed like old fashioned ones, they may not feel immediately hot to the touch. To verify whether or not your blanket is heating properly, Sunbeam recommends performing the fold test.
To do this, first fold your blanket as if you were about to store it away. Locate the controls without unfolding the blanket. Check that the control cord is properly connected to the connection module. If not, connect it by clicking the plastic clasps into place. Plug the power cord into a electrical outlet, turn the blanket "on" and set it to the highest setting. Wait for a few minutes (never more than 7), then place your hand between the folds to check if the blanket is heating. If not, you may want to try and reset it or contact Sunbeam's helpline.
To Reset Your Blanket
To reset your Sunbeam electric blanket, follow these steps. First, unplug the blanket from the outlet. Second, check that the control is properly connected to the module. If it is, plug the power cord of your blanket back into the outlet and turn the blanket "on."
If resetting the blanket does not fix your problem, Sunbeam recommends unplugging it and contacting them.