Tip
Walk around the area immediately surrounding your mobile home. Another shut-off valve may be located there. If it is not in the area next to the mobile home, this means that it is underneath the mobile home. Enter the crawlspace underneath the mobile home to access the second shut-off valve.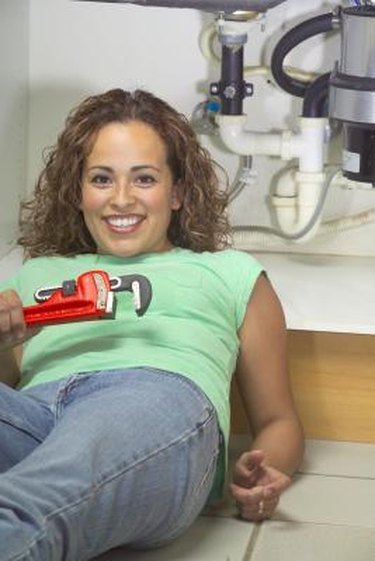 If you plan to do plumbing work in your mobile home or if there is an emergency and the water must be turned off quickly, it is good to know where the main water shut-off valve is. Many mobile homes have two water shut-off valves. One of these valves is inside the mobile home, the other is outside the home. Either of these valves cuts off the flow of water inside the mobile home.
Step 1
Walk to the water heater.
Step 2
Remove the panel from the bottom of the heater, if there is one.
Step 3
Locate the shut-off valve closest to the floor. There may be a few valves just above it. The valve closest to the floor is the main shut-off valve.
---
Chad Buleen is a Society of Professional Journalists-award-winning newspaper journalist and magazine editor with more than 10 years experience. He is a senior magazine editor at an international children's publication. Buleen holds a Bachelor of Arts in communications with an emphasis in print journalism from Brigham Young University-Idaho.