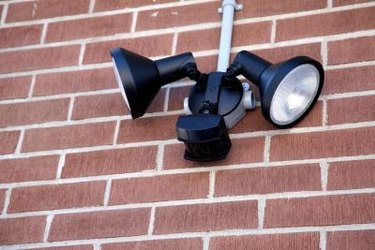 Dusk-to-dawn lighting uses a light sensing photocell to operate your outdoor lights during dark hours. Motion sensor security lighting uses a motion sensor and a photocell to operate your exterior light for a predetermined amount of time once motion is detected. Manually overriding your dusk-to-dawn light turns it off, while overriding your motion sensing light causes it to remain on. A brief power outage lasting no more than one or two seconds also can override your lights. Either way, you can manually reset them.
Step 1
Flip off the light switch that powers the outdoor lights.
Step 2
Leave the light switch off for one second.
Step 3
Turn the light switch back on to reset the light sensors to auto.