Mr. Coffee programmable coffee makers have a feature called "Delay Brew" which lets users program the appliance to automatically brew coffee at a later time within a 24-hour period. This is a helpful feature for people who, for example, don't have time to prepare coffee and wait for it to brew in the morning.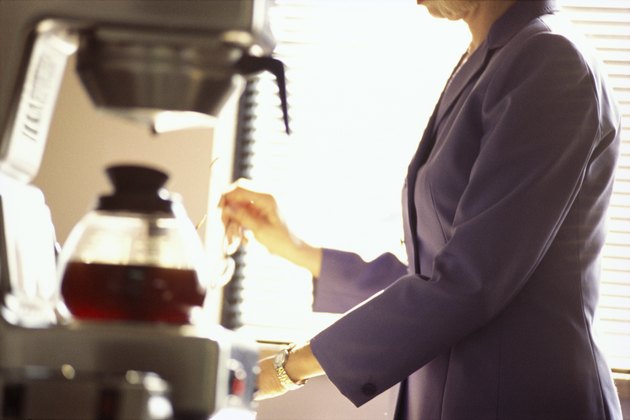 Step 1
Set the clock on the coffee maker to the current time by separately holding the "Hour" button and "Minute" minute buttons until the numbers change to the correct hour and minute. If the time is PM, the clock will show a "PM" symbol.
Step 2
Hold the "Set Delay" button, then hold the "Hour" and "Minute" buttons to set the time to which you would like to delay the brew.
Step 3
Add water and coffee grounds to the coffee maker as you normally would.
Step 4
Press the "Delay Brew" button. This will turn on the "Delay" indicator light on the coffee maker.
Step 5
Press the "Off" button if you need to cancel the "Delay Brew" process.