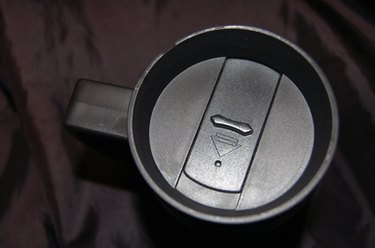 Stainless steel coffee mugs have long been used for their durability, keeping coffee warm while holding their like-new appearance. When you use this kind of coffee mug repeatedly for an extended period of time, however, residue and odor often build up inside. Combine inexpensive cleaning tools to clean and deodorize your stainless steel coffee mugs.
Step 1
Pour 2 tablespoons of baking soda into the empty coffee mug.
Step 2
Pour 1/4 cup of distilled white vinegar or apple cider vinegar into the stainless steel mug also.
Step 3
Watch the two ingredients foam when combined. This deodorizes and disinfects the mug.
Step 4
Twist the lid onto the stainless mug, and shake for 5 seconds.
Step 5
Pour out the mixture and rinse the mug with hot water.
Step 6
Wipe the interior of the coffee mug with a wet cloth, and rinse the mug again with hot water.