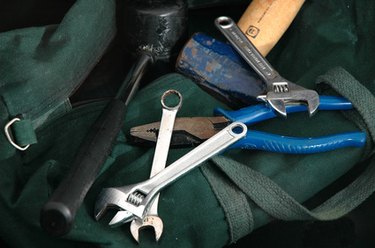 Mac Tools manufactures a wide variety of both consumer and professional tools. If you would like to purchase a Mac Tools product, you must locate a distributor, as the company does not sell to customers directly. There are many distributors across the country and you can contact Mac Tools to find the one closest to you.
Step 1
Navigate to the Mac Tools Self-Service Support web page. A link is provided in the References section of this article.
Step 2
Complete all of the fields with red stars next to them, as these are required. In the message field, indicate that you are trying to locate a distributor and be sure to include your name, the name and address of your shop and your phone number.
Step 3
Click "Send" to submit the form. A Mac Tools representative will contact your shortly with the name and telephone number of a distributor near you.