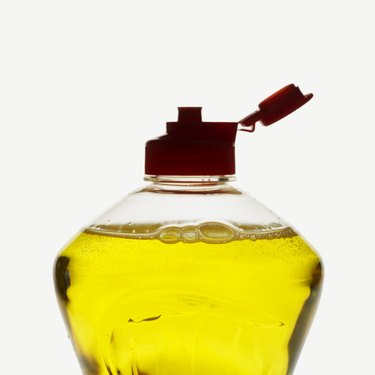 Poang chairs provide a durable, comfortable option for casual seating arrangements. The chair covers are lightly padded and also include a more heavily padded headrest. Washing the Poang chair covers is an easy procedure that should be done occasionally when a stain occurs when or to keep them looking their best.
Step 1
Spot-clean stains by mixing 1 cup of warm water with a squirt of liquid dish soap. Blot the stain with a paper towel, then dip a cloth in the soapy water, wring out and blot the stain. Repeat as needed until the stain is gone.
Step 2
Prepare to launder the cover by first removing the padding from the chair cover by unzipping the cover and sliding out the padding.
Step 3
Place the chair cover in the washing machine. Wash on a cold water cycle, using your normal laundry detergent. Using cold water will prevent the colors from fading.
Step 4
Remove from the washing machine when the cycle is complete, and lay on a flat surface, allowing the chair cover to air dry.
Step 5
Iron the chair cover when dry, if needed, to remove any wrinkles from the fabric. Use a high heat setting.
Step 6
Wash the foam chair padding using the same routine, if needed. Do not wash the chair cover and padding together. Allow the padding to air dry, then insert back into the chair cover.