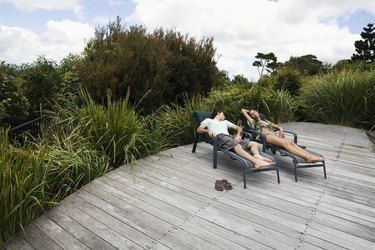 Sometimes it is necessary to clean a painted wood deck because the mildew or mold growing on it has made it slippery, or the dirt on it has become too difficult to remove with sweeping. It is important to keep your deck clean and safe. However, one concern is that you will remove the paint while cleaning the deck. A simple remedy exists for this problem.
Preparation
Step 1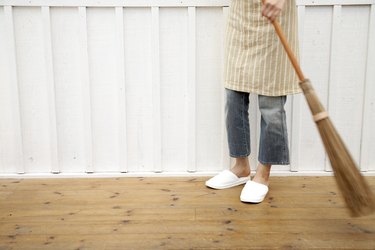 Remove all furniture and objects that are on the painted wood deck. Sweep away all loose dirt and debris.
Step 2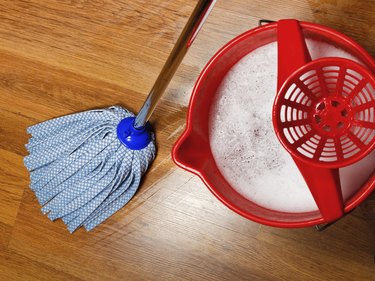 Pour 2 oz. of household dish detergent and 8 oz. of household bleach into your cleaning solution bucket. Add water until the bucket is almost filled.
Step 3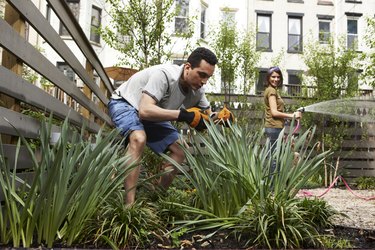 Cover any plant or object that may get damaged or discolored if bleach contacts it. Generously spray water onto and around any plant life that the bleach cleaning solution will contact, and saturate the surrounding soil.
Clean
Step 1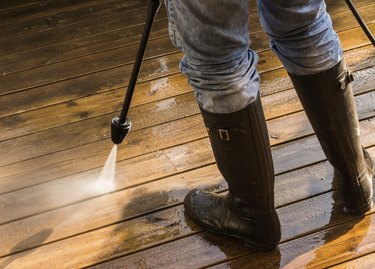 Dip long-handled soft-bristled brush into bucket of cleaning solution, pulling it out with as much cleaning solution on it as possible. Gently scrub away ground-in dirt and/or mildew. Wash one painted wood deck board or section at a time.
Step 2
Look at each section after you clean the deck to make sure you didn't miss any spots. Let the cleaning solution sit for a few minutes after you wash the deck. The mildew will die and turn colors as the bleach cleaning solution kills it.
Step 3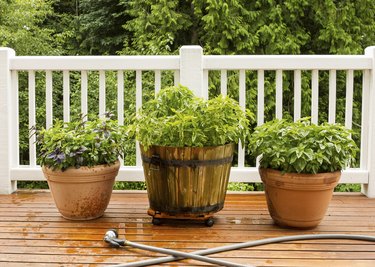 Wash the deck with plain water after cleaning it. Walk around the deck to make sure all of it is cleaned and not slippery. Clean the deck a second time if necessary.