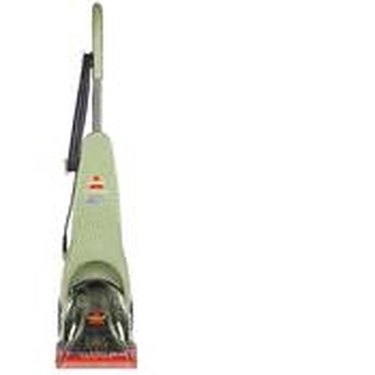 The Bissell QuickSteamer carpet cleaner has six rows of brushes to clean dirt that is embedded in carpet and rugs. It is a light-weight machine that weighs 12 pounds and has a self-storing cord. Here's how to use your Bissell QuickSteamer.
Step 1
Assemble the Bissell QuickSteamer by sliding the upper body into the lower body assembly and secure with screws. Slide the handle assembly down into the upper body until it will go no further. Align the screw holes, insert the screws and tighten. Place the solution tank on the back of the machine, clicking into place.
Step 2
Remove as much furniture from the room as possible and vacuum the carpet.
Step 3
Remove the cleaning solution tank from the back of the machine and unscrew the black cap. Add the recommended amount of carpet cleaner to the tank and fill to the line with hot tap water. Snap the cleaning tank back into place and plug into the outlet.
Step 4
Pre-treat any heavily soiled areas and allow to sit for three to five minutes before beginning the carpet cleaning.
Step 5
Press the red power switch with your foot and step on the handle release switch before beginning cleaning. Press trigger to dispense cleaning solution and work on the carpet in areas which measure 3 feet by 5 feet. Go back over each area without pressing the dispensing trigger to vacuum up water and dirt.
Step 6
Empty the collection tank when it reaches the full line by releasing the latches on each side and empty. Rinse with clear water and replace the tank on the machine, clicking the latches closed.
Step 7
Machine can be stored with cleaning solution in the tank. Do not leave liquids in the dirty water tank. Wipe off machine and wrap cord around the storage cleats.