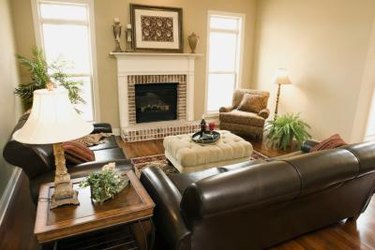 There is no decorating "rule" that says you cannot mix leather and fabric furniture in one room. Doing so can add textural interest. Leather and fabric furniture pieces often mix well, as long as you keep a few principles in mind.
Proportion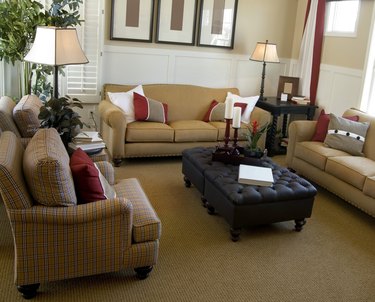 One key to using both leather and fabric furniture is proportion. As long as your leather and fabric pieces are of roughly the same proportion, the combination will work well. However, a leather sofa on a thick wooden frame and delicate fabric chairs with narrow legs will not mix.
Color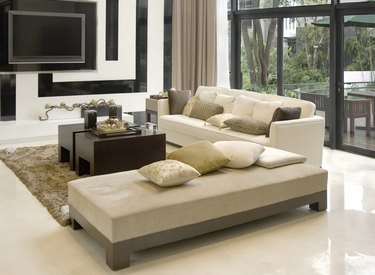 The next thing to consider when mixing leather and fabric furniture is color. A leather sofa in a neutral color such as black, brown or white can generally blend with any color fabric piece. However, you will have to be careful with a leather piece in a more unusual color, such as a bright orange or turquoise. Your fabric furniture should carry a touch of that color in its pattern in order to mix well.
Style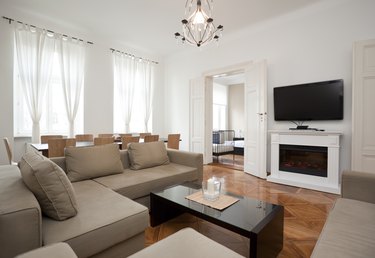 Use leather and fabric furniture pieces that are similar in style. For example, if you have a sleek, ultra-modern leather sofa, pair it with a modern-style fabric piece, not an old-fashioned chintz wing-back chair. If your furniture pieces share the same style, mixing leather and fabric won't be a problem.