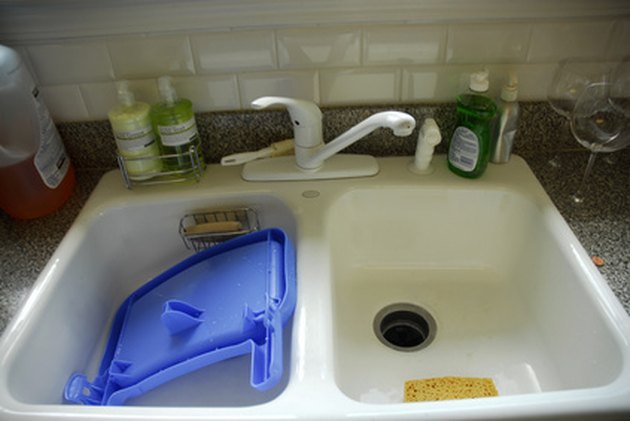 Next to the stove and refrigerator, the kitchen sink is probably the most important feature of any kitchen. A high-quality sink adds looks and functionality to your kitchen, and can alter the entire character of the room. Two of the most popular types of sinks, cast iron and acrylic, have much to offer in terms of style and function. Knowing a little about each will make choosing between the two infinitely easier.
Cast Iron Features
Cast iron sinks are made up of an iron base cased in enamel. The result is an extremely durable sink that holds up to a lifetime of heavy use and will even withstand structural damage. The enamel coating is resistant to staining from foods and liquids. Homeowners who choose cast iron over acrylic love the rustic nature of cast iron, as well as the variety of colors available for newer cast iron sinks.
Acrylic Features
Acrylic kitchen sinks offer homeowners a great deal of variety in terms of design and color at an affordable price. The molded material can be cast in a wide range of hues, sizes and configurations to suit almost any kitchen layout, making it a popular choice for remodelers and homebuilders. The light weight of an acrylic sink means it is much easier to install than heavier cast iron or stainless steel sinks and won't put a strain on surrounding counters and under-mounts.
Cast Iron Drawbacks
As durable and long-lasting as cast iron sinks are, they are not impervious to damage. Over years of wear and tear, the enamel coating can develop unsightly scratches and chips. If the enamel is chipped down to the bare iron, the metal can rust. The sheer weight and bulk of a cast iron sink poses challenges as well. The heavy metal is difficult to maneuver and may even require additional under-mounting to support the sink. Price may also be a concern for some, as cast iron kitchen sinks tend to be more expensive than most materials.
Acrylic Drawbacks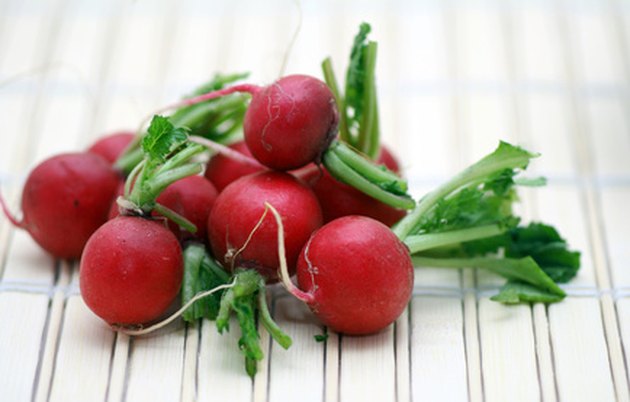 The shiny surfaces of acrylic kitchen sinks may resemble enamel, but these sinks are much softer than cast iron. Acrylic can scratch and stain, and has even been reported to melt when hot objects are placed in the sink. Homeowners must be watchful about what materials go into an acrylic sink and take care to rinse out anything that could stain the surface.
Choosing
Both cast iron and acrylic are attractive choices for different reasons. If your remodeling budget is modest, an expensive cast iron sink may not be a viable option. However, it may be the only option you want to consider if you're interested in preserving the historic character of an older home. A qualified home improvement professional will be able to advise you on which is most appropriate for your home, budget and design scheme.
---
Barbara Stefano began writing and editing in 1990. Since then, she has served as associate editor of "The West End Word" in St. Louis, and has written for "Sauce" and "Feast" magazines, the "Leader" and "Suburban Journals" newspapers, "St. Louis Nursing News" and other respected publications. Stefano holds a Bachelor of Science in electronic media from Missouri State University-Springfield.