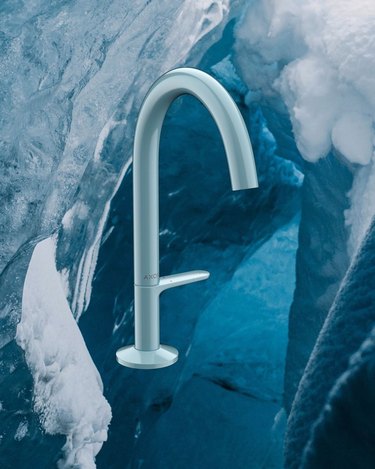 Say goodbye to the metallic faucets of yore and hello to fixtures that add color and personality to a space. We're referring to Axor's new Axor One collaboration with designers Edward Barber and Jay Osgerby, which features a line of faucets and fixtures inspired by how water, light, and color interact. Specifically, the faucets display the way color intensifies when seen through water.
According to Design Milk, the six new faucet colors are: aquamarine, ice, coral, stone, shell, and sand. Barber and Osgerby told Design Milk that each color provides a "limitless scope for self-expression and individuality." The hues were also created to showcase how bathrooms are becoming less utilitarian and more impactful in how they are designed.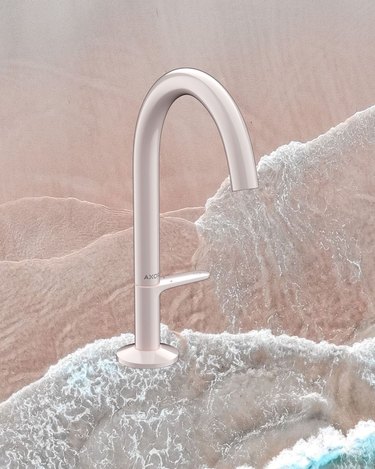 This collection's color palette was chosen to be paired with materials like concrete, wood, and marble, common bathroom finishes. They have a glossy finish to mimic the reflective properties of water, while making it easy for you to clean the faucet surface.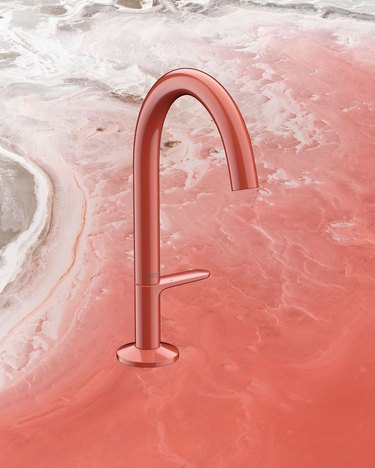 If you're interested in getting one of these faucets for your own space, to showcase your personal style, you can preorder them through Axor's Service section.