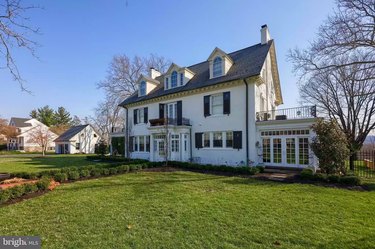 If you have $1 million lying around and a deep love for all things Taylor Swift, we've found the house for you. According to Insider, the songwriter's Wyomissing, Pennsylvania, childhood home is now for sale at $999,900.
Set on a 0.75-acre lot, the Georgian Colonial home built in 1929 features five bedrooms, 3.5 bathrooms, and 3,560 square feet of interior space. It could easily be the setting of one of Swift's music videos with its brick fireplaces, French doors, crown molding, and windows that let in an astonishing amount of sunlight.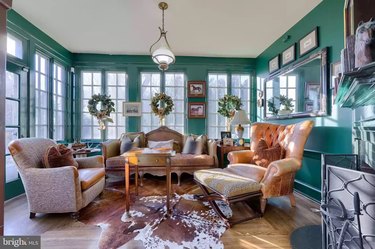 Since Swift lived in the home, it has undergone several renovations. "It's obviously changed hands at different points and had different upgrades, but there's also a lot of things that were kept original and kept in very good condition over the years," real estate agent Eric P. Miller told Insider.
At one point, a previous occupant even found a note written by Swift herself about a Disney World trip.
Next door to the home, there is a stone castle that was once owned by the Lauers, a well-known family in the area. They actually had Swift's childhood home built for their in-laws. On that same street, Grandview Boulevard, there are plenty of other historic homes, which is right in line with Swift's own love of vintage aesthetics.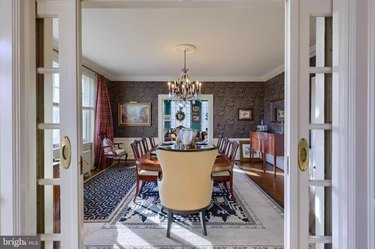 For more information on this home, and a peek into Taylor Swift's past, the listing can be found here.