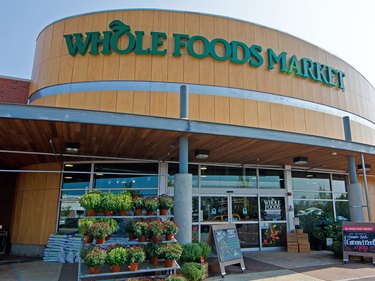 Whether you shop at Whole Foods all the time or simply stop by for a treat or two, you have to admit that the brand does have some intriguing offerings. Case in point: Thanks to the Instagram account @wholefoodshype, we discovered that Whole Foods is selling watermelon seed butter, which is a food we've never seen before.
We're referring to the Roasted Watermelon Seed Butter by the company 88 Acres. At Whole Foods, it comes in a 14-ounce jar for $11.99, per @wholefoodshype. This is a great deal, since 88 Acres sells the same product for $14.99 on its website. Amazon also has a two-pack of the watermelon seed butter available for $26.99 (about $13.50 each).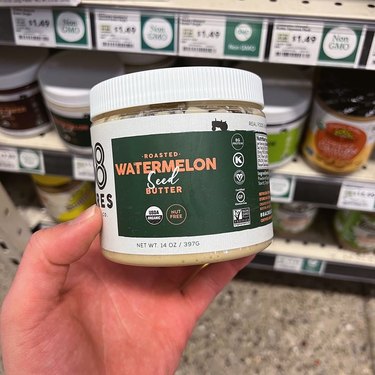 88 Acres describes watermelon seed butter as "a smooth, tahini-like spread made from roasted watermelon seeds and perfectly balanced between sweet, salty, and a subtle savory spice." The vegan, gluten-free, nut-free butter can also be used in soups and sauces as a dairy-free alternative.
And who knows, maybe watermelon seed butter will become your new favorite spread.