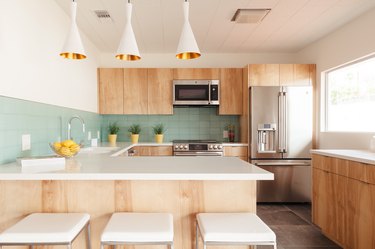 The beeping of a microwave can be one of life's more obnoxious annoyances. For too long we've simply endured that high-pitched, robotic noise, nagging us incessantly to come get our Pop Secret. That is, until now!
TikTok user @mamaoliverr has unearthed the handiest of hacks to silence the beeping of your microwave. The user explains in this video how a microwave can be muted simply by holding the "2" button on the numbers panel for five seconds. Then, voilà! You're free!
Of course, this doesn't work for ​all​ models. In that case, you'll have to reference your manual to get specific instructions. If you don't have the physical copy anymore, you can often find a digital version on the manufacturer's website or search product reviews for answers (here's an example).
Sure, the beeping of a microwave can serve a purpose, but most would agree that the annoyance of the sound far outweighs the function. This tip is one of those little things that can make a big difference in your day-to-day happiness!