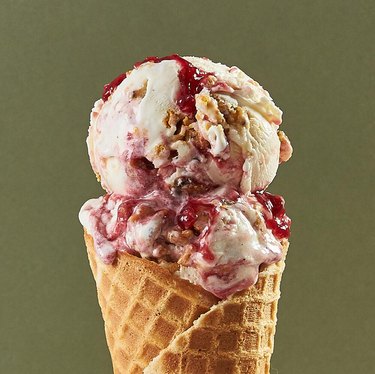 ​Food & Wine​ reports that the iconic Salt & Straw ice cream brand will be re-releasing its Thanksgiving-inspired ice creams for the ninth year in a row. As part of the "Friendsgiving Series," you can expect the following fascinating flavors:
So essentially, you can get your entire Thanksgiving dinner in with all of these ice creams combined.
On the Salt & Straw website, all five pints in the Friendsgiving Series can be purchased together for $65 and shipped nationwide. Each individual pint can also be added to a pack of five (with the other flavors being whatever you choose) for $65. With the latter offering, a sixth pint can be added for an extra $10.
Or, if you happen to live near a Salt & Straw, you can pick up the pints there. You can see the brand's locations here.
If you're a fan of strange ice cream flavors and have to try them all, you'll definitely want to add these festive flavors to your list.