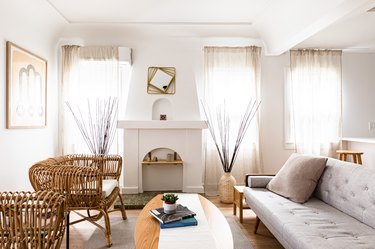 If you decided to embark upon the home-buying journey for the first time this year, you're certainly not alone. And if you found the process to be extremely difficult, well, you're not alone there either.
According to a new survey by real estate site Opendoor, nearly three in five first-time homebuyers in the United States found the market to be more competitive than they anticipated, with 85% saying they ran into challenges during the process.
"Coordinating home tours with my schedule, my agent's schedule, and sellers' schedules was a nightmare," first-time homebuyer Chase Rivera told Opendoor. "When I finally was able to look at a home, I felt immense pressure as I walked around. On top of that, homes in Dallas were selling like hotcakes, in just a few days and with all-cash offers."
And it's those offers that are the largest thorn in the sides of first-time homebuyers: 85% reported that offer-related challenges were "the toughest part of the process." 37% of respondents "struggled with being outbid by other homebuyers." Additional stressors included finding a way to come up with funds for a down payment.
It hasn't been an easy process for many. Altogether, 98% of first-time buyers reported losing out on a home they wanted. 56% made at least five offers before purchasing a home, while 27% put in ten or more. (Among survey participants, the average number of offers made by first-time homebuyers who were ultimately successful was 10.)
If you're discouraged by the chaotic state of the market and the high number of declined offers — especially as a first-time homebuyer — keep in mind that perseverance is key right now. You might have to spend quite a bit of time touring homes and making offers, but the wider your net, the more likely you'll make a catch.