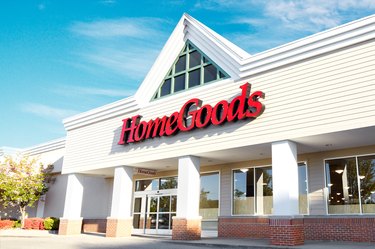 Who doesn't love wandering around HomeGoods in search of trinkets and treasures? Now, this exact experience is available online because the brand just launched HomeGoods.com! There, you can find a collection of globally sourced goods similar to what you'd find while perusing the company's 820+ stores across the United States.
Featuring categories like bedding, seasonal decor, pet products, kitchen goods, bath items, and organization and storage tools, there are a plethora of wares for you to browse on the site. We are especially excited about the seasonal decor, since fall has arrived and winter is on the horizon.
Now you can shop at HomeGoods whenever you'd like. Plus, the new site offers easy returns via mail or in stores. If, on the other hand, you're looking for decor inspiration, there's that too. The company's The Art of Finding blog has plenty of tips and tricks to help you make the most of your space.
To experience all that HomeGoods.com has to offer, click here. Happy shopping!