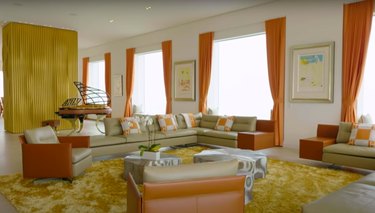 Another day, another expensive property to gawk at. ​Architectural Digest​ has posted quite the tour, giving us an inside peek at the most expensive penthouse in Manhattan — currently available for $169 million.
The six-bedroom penthouse sits at the top of one of the tallest skyscrapers in the world (no big deal!) on the 96th floor. Yup, you read that correctly.
Here are some thoughts that popped into our head while watching the video tour.
​Is this bathtub view relaxing or terrifying?​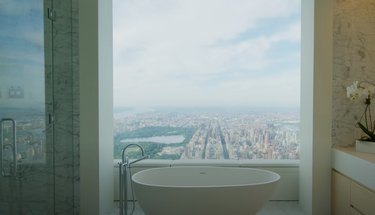 The space's views are basically its biggest selling point. There are 24 windows measuring 10-by-10 feet. One of those views is seen from a bathtub, which in theory looks gorgeous — but is it really relaxing IRL?
​How long is the elevator ride?​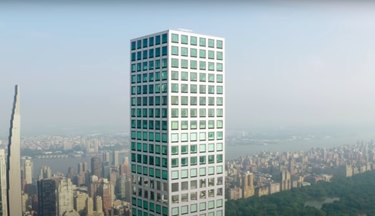 Did we mention it's on floor 96? At that height, how long does it take to get to the actual penthouse? How do deliveries work?
$169 million is nothing to sneeze at. And just look at this huge dining room — who would actually take the plunge and buy the space? Our tour guide, real estate broker and SERHANT founder Ryan Serhant, has some ideas: "This could be great for a family ... it could be great for a bunch of people who newly made money in crypto and want to make a statement."
​Are orange curtains a thing now?​