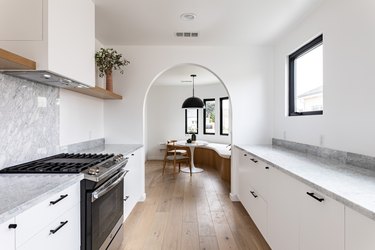 Real estate research has focused heavily on moving trends as of late. The pandemic encouraged quite a few people across the U.S. to find new spaces to live, either to take advantage of bigger spaces or just get a chance of scene. Zillow even called it The Great Reshuffling.
But where are the best places to move if you're ready to pack your things up and go? U.S. News & World Report recently ranked the 2021-2022 best places to live to answer that very question.
"This year we're looking at how the most populous metro areas in the U.S. fared for much of the coronavirus pandemic, and seeing how far they'll need to come to recover," Devon Thorsby, real estate editor at U.S. News, said in a press release. "It shouldn't be a surprise that many metro areas that saw unemployment levels skyrocket in 2020 fell in the rankings, but those with greater employment stability tended to fare well."
The ranking process looked at the 150 metropolitan areas in the U.S. with the highest populations. Scores were made up of five indexes: job market, value, quality of life, desirability, and net migration.
Here are the top 10 best places to live in 2021-2022, with Boulder taking the top spot:
Boulder, CO
Raleigh & Durham, NC
Huntsville, AL
Fayetteville, AR
Austin, TX
Colorado Springs, CO
Naples, FL
Portland, ME
Sarasota, FL
Portland, OR
You can learn more about the results here.
---
Eva is a Los Angeles-based writer who covers trends, news, and makers for Hunker. Her writing has been featured in the Los Angeles Times, The Guardian, Bustle, KCET and more. She is a proud bookworm and organizes her books by color.